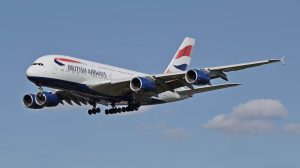 Amex Platinum Changes:  With banks competing against each other for credit card customers, they have to bring their A-game, especially with their premium products.  American Express made some enhancements to their popular Platinum card.  Some of the improvements are a $200 annual Uber credit, 5X points on hotel prepaid rates, a metal card and more.  They are increasing the annual fee which is a bummer, but I think the benefits of the card outweigh the hefty annual fee.
Daily Getaways Returns for 2017:  You could snag some good deals if you're quick on the draw with Daily Getaways.  Hyatt packages seem to be the hot ticket item lately.  There are some items that may could be appealing to you.  A preview will come on 4-3-17, and it will start on 4-10-17.  More details will be coming as we approach the date.
Join a Dating Site and Earn Avios:  Match is offering 150 Avios per dollar, while eHarmony is offering 130 Avios per dollar.  The more lucrative option is to sign up for Match, not only because it offers more Avios per dollar, but because you're able to pay for your package in one installment.  Paying one large sum will generate a larger Avios haul.  It's an opportunity to buy points at .67 cents each.  Make sure to consult with your significant other about your sudden urge for online dating!!
Earn Double Elite Points on JetBlue:  If you have flight plans for this spring, make sure to check out JetBlue as they're offering double base points for all flights.  You need to register for this promotion.  Book by 3-23-17 and fly by 4-30-17.  Happy Flying!