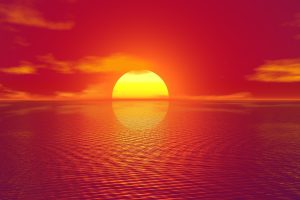 One of our readers expressed interest in award flights from the east coast to India.  I recently wrote about using Alaska miles to travel from the west coast to India.  This is great if you live on the west coast or can easily position yourself there.  However it becomes less convenient if you live on the east coast as you would have to find a connecting Alaska flight to the west coast.
Don't worry, there are some point/mile options for those who live on the east coast.  In this article, I'll highlight a few award flights to get to India from New York and why I would choose using United miles.
Searching for Award Space on BA and AA
For a one way flight from the US to India it takes 29,250 Avios or 40,000 American Airline miles to fly in economy.  While the amount of miles required are low, you need to consider the fees associated with these flights when flying on British Airways metal and/or flying through London.  For demonstration purposes, here is how your would search for award space on British Airways.
Once you log into your account, enter in your search information
Here is the award availability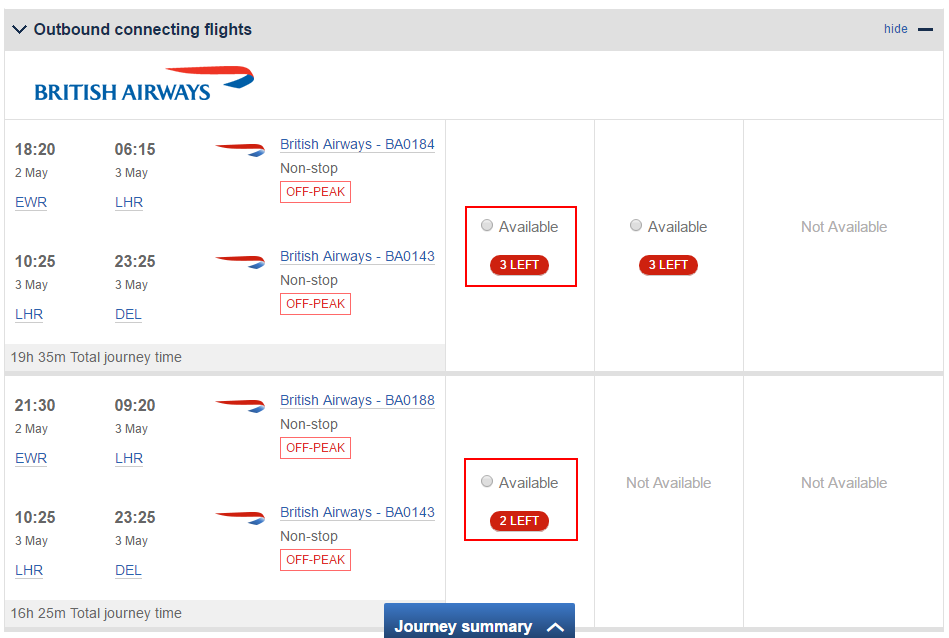 Notice the total for a one way flight.  You see that it is only 29,250 Avios, but it is almost $340 in fees.  If you pay for two one way flights with this method, you're pretty much paying for a ticket at full price.
You could run into the same issues with American Airlines.  Many of the award flights involve flying through London, flying on British Airways or both.  To avoid the hefty fees, you need to search for flights that are not on British Airways and that do not fly through London.  Here is how you would search for award space on American Airlines.
Enter in your search information
Look for the dates with Economy MileSAAver availability. Select the date you're interested in to view the available routes.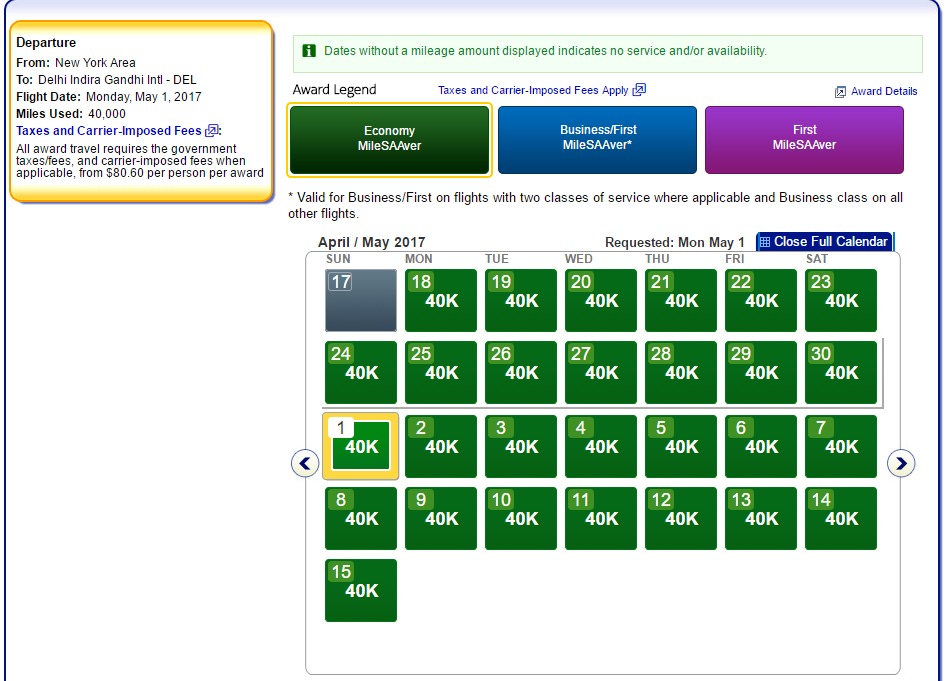 To avoid huge fuel surcharges and taxes you want to find a route that does not involve flying on British Airways nor flying through London:
This would be your total price.
For comparison purposes, this would be the price for a British Airways flight flying through London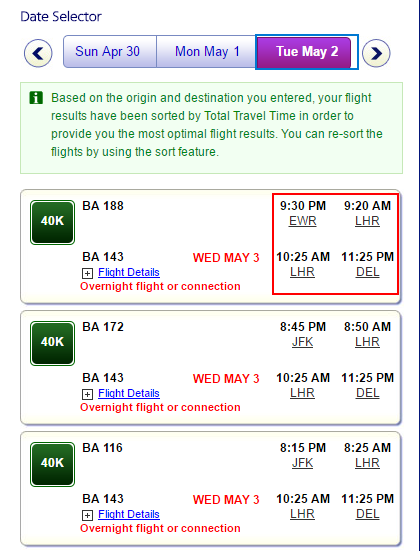 Notice the much higher fees.  I would avoid these award flights due to the high fees!  It's important to know which airlines do not charge fuel surcharges, and which cities have lower fees when booking award flights in order to keep more cash in your pocket.
Searching for Award Space on United
Saver award space on United will run 42,500 miles and considerably less in taxes/fees.  Another good thing is that there are non-stop flights available as well so that you can get to your destination sooner.  Here is how you would search for award space.
From the home page, enter in your search information
Choose an available date to see what routes are available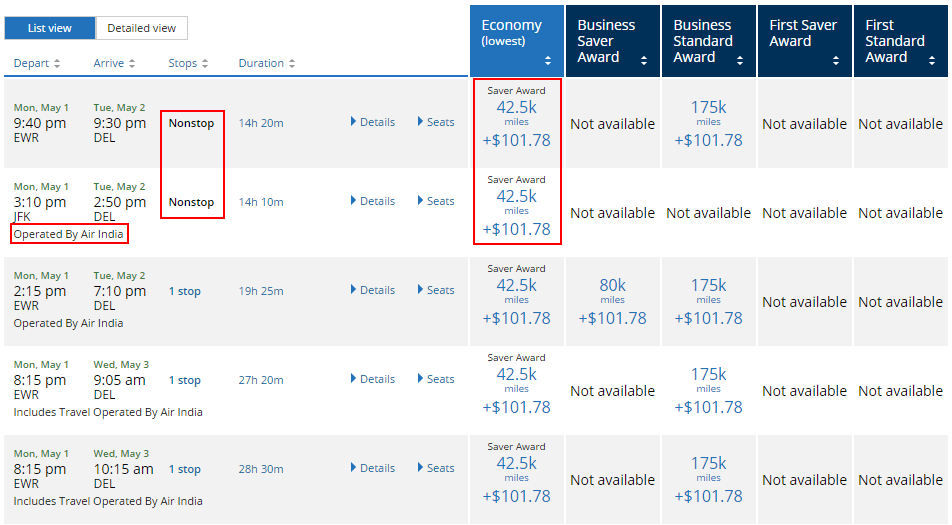 Here is your total cost for this route.  Notice that the fees are over $100.  That is due to United's $75 close in fee for booking within 21 days of departure.  You could try this trick to avoid the fee if you'd like.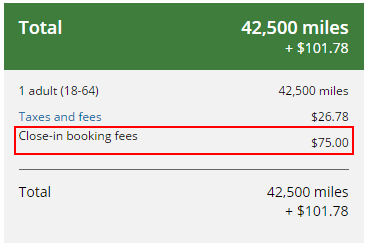 If you book further out, this is what your total cost would look like.  Notice how the fees are considerably lower.

Considering that this same ticket costs $3,600, this would be an amazing use of miles.  You would get about 8.5 cents/mile in value for this flight.
Conclusion
Here we saw a couple of good options to fly to India from the New York area using points/miles.  This post showed how the lowest points option isn't always the best option when booking an award flight, as there are taxes and fees that could negate any savings by using points and miles.  It also highlights how flexibility could save you some money on fees when choosing what dates to travel on.  I hope this post helps those looking for award flights to India.