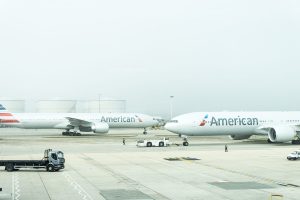 One question that I often see within our Travel Miles 101 Facebook Group is, "Should I Use Venture Miles or Ultimate Rewards Points or X Airline Miles for my upcoming trip?" or questions similar to this.  With all the options available, it can be very confusing.  Starting here, I want to try and help answer this question and clear up any confusion in the next couple of posts.
3 Types of Points and Miles
When reading travel articles, you see the terms "points" and "miles" thrown around and one may get the impression that they're all the same.  That's not the case.  A Barclaycard Arrival Plus mile is not the same as an Alaska Airlines Mileage Plan mile.  They both can be used towards flights, however the value that you get out of them differs.  This is true of all points and miles currencies.
The 3 main types are:
Fixed value points (such as Venture, Arrival Plus and Spark Miles for Business miles)
Airline & Hotel points
Transferable points (such as Chase Ultimate rewards and Amex Membership Rewards)
Each type of point is useful when cutting travel costs, but there are ways to maximize value out of each of them.  Let's take a look at the different types of travel "currencies" and what makes them unique.
Fixed Value Points
One type of currency is the fixed value point/mile.  Programs with these types of points are Arrival Plus miles, Venture miles, Southwest Rapid Rewards points, JetBlue True Blue points, etc.  These points have a fixed value per point.  For example, Arrival Plus miles are worth exactly 1 cent per mile.  So that means that $100 worth of travel equals to 10,000 Arrival Plus miles.  The value per point won't change.  Venture miles work the same way.
Regarding Southwest Rapid Rewards points and JetBlue True Blue points, they also have a fixed value for flights.  Currently for Southwest, I find that points are worth 1.65 cents per point.  I searched for a one way flight from my home airport to Dallas and the flight costs $143.  With points it would cost 8,626 points, resulting in a value of 1.65 points.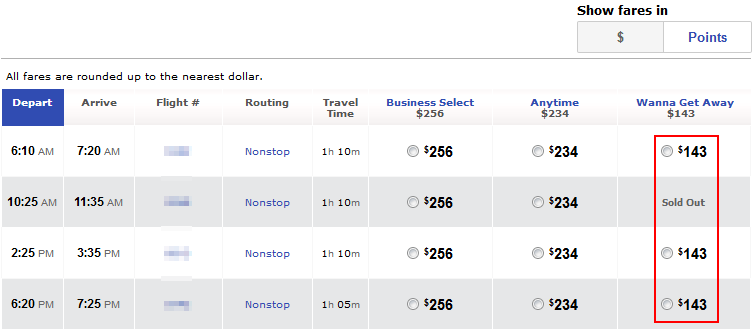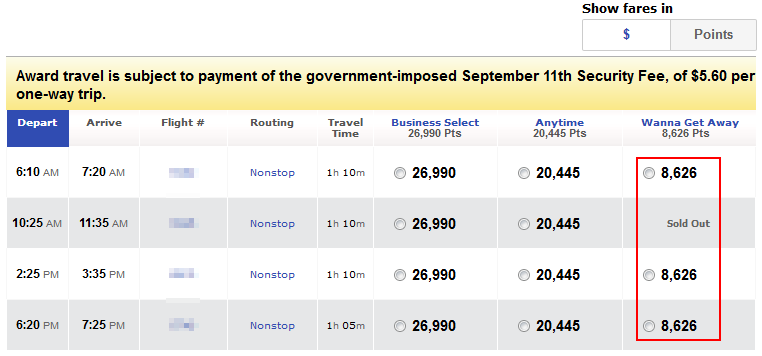 Many people like these types of currency due to their ease of use.  If you have enough points you can use them without the hassle of finding award availability or anything like that.  In the case of Arrival Plus miles and Venture miles, all you have to do is charge your travel to the card, and if you have enough miles you can wipe out the charge with a statement credit.  With the airline points, you can pay for your flights upfront with that airline's points (examples: Southwest, JetBlue).
Fixed value points provide the most flexibility and ease of redemption but generally the lowest potential value.
Airline Miles and Hotel Points
Next we have traditional airline miles and hotel points.  These are miles issued out by the airlines and hotels themselves and can be used for rooms from that hotel, flights on that same airline, or with partner airlines.  One could write a book on the different airline programs and how to use them, but we'll keep it brief here in order to stay on topic.  Each airline loyalty program is different and they each have their own rules regarding how many miles are required for flights.  Also, each airline loyalty program apparently studied geography at different schools since they each define regions differently.  There are distanced based miles and some that are more region based.
Why does this matter?  Well depending on where you want to travel to and which miles you currently have determines how many miles are required for your trip.  As mentioned before some airline programs are distance based, which means the more flight miles your trip is, the more loyalty miles it will cost you.  An example of a distance based loyalty program is British Airways Avios.
If the miles you use are region based, then what determines how many loyalty miles you need for a flight is your starting region and ending region.  For example, if you're flying from the US to Eastern Europe and you have Aeroplan miles, that flight will cost you 57,500 miles one way in business class.  It doesn't matter if you fly out of Los Angeles to Greece, or New York to Croatia, it will still be 57,500 miles one way because Los Angeles and New York are both in the US region and Greece and Croatia are both in the Eastern Europe region.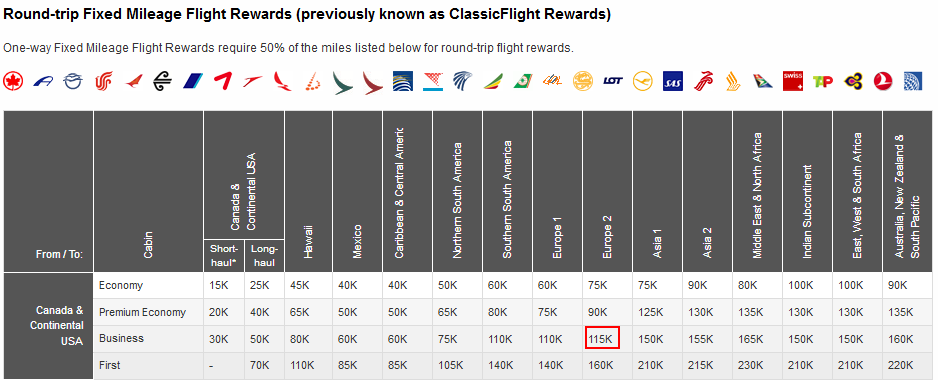 Airline miles have significantly more potential value than 'fixed value' points, but you have much less flexibility with redemptions as you are subject to the "award availability" for frequent flyer seats.  If you have some flexibility with your dates, destinations, etc. you can get a lot of value out of your airline and hotel points!
Transferable Points
Also known as flexible points, transferable points are in my opinion the best type of travel currency there is.  You have so many options with these points that it allows you to do more with your planning.  Some of these points can be used as fixed value points, transferred to airline points/miles or transferred to hotel loyalty programs.  Wow!
Because of their flexibility, these points are among the most valuable.  Examples of these types of points are Starwood Starpoints, Amex Membership Rewards Points, Chase Ultimate Rewards Points and Citi ThankYou Points.  They each have more than one airline that you could transfer points to, so you're not tied to just one airline like you are with regular airline miles.  Also, depending on which hotel program you transfer to, you could book both flights and hotels with transferable points.
Our favorite points are currently Chase UR as they have 4 transfer partners we get great value from: United, Hyatt, Southwest and British Airways.
While Starpoints are technically a hotel currency where you could get some amazing value on hotel stays, on top of that, you have over 30 airlines to choose from when transferring points.   With the right plan, you could build a trip around Starpoints and cover your hotel stay and flights with this type of currency.  With a few ninja tricks here and there you could also use considerably less Starpoints for your trip.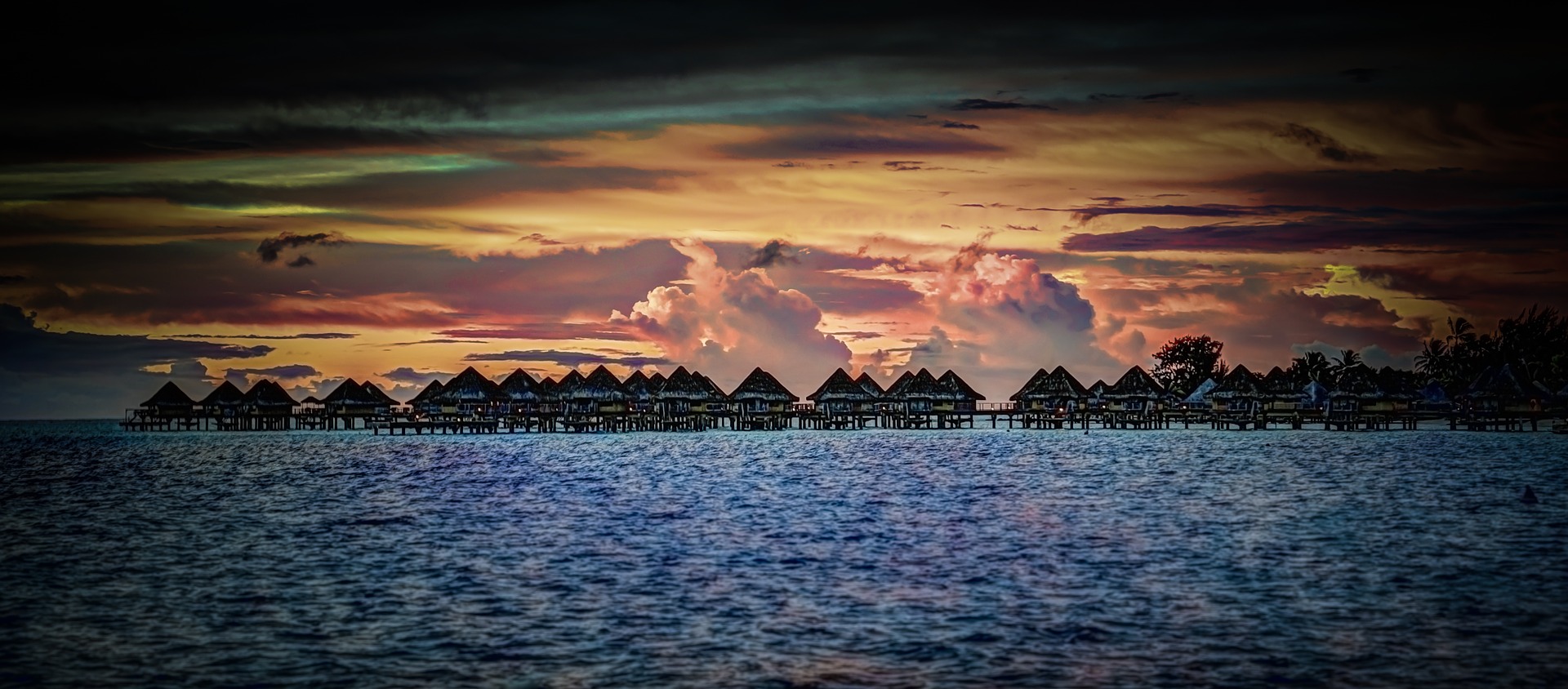 Conclusion
I hope this explains the different types of miles.  We see that not all miles and points are the same.  While transferable points seem like the clear winner of the three, they all have their ideal use.  When should we use each kind?  What if you have all three types of miles, which should you use?  We'll cover those questions and more in our next article.
Travel Miles 101 has partnered with CardRatings for our coverage of credit card products. Travel Miles 101 and CardRatings may receive a commission from card issuers.