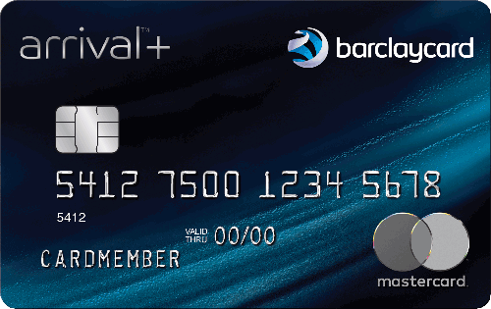 The Barclaycard Arrival Plus® World Elite Mastercard® credit card is a great option for travelers looking for ultra-flexibility with their miles. The current bonus offer is an ALL-TIME HIGH of 70,000 miles worth $700 of free travel when you spend $5,000 on the card in the first 90 days.  The $89 annual fee is waived the first year.
The value you earn from the signup bonus, the minimum spending and the generous 5% miles back (when you redeem) to use toward your next redemption is worth at least $840 of travel statement credits for a broad range of travel categories, so there's a lot of flexibility
(Calc: 70,000 bonus miles + 10,000 for the $5,000 of spend (2x points on all spend!) + 4,000 miles back (5%) on an 80,000 mile redemption = 84,000 miles worth $840!).
These miles are easy to actually redeem as you just use this credit card to pay for your travel expense.  Nobody knows that you have "miles" — you are just paying for the travel with your credit card.  After the fact you simply log into your Barclaycard account and redeem the miles for a travel statement credit that reduces your credit card bill.
Simple as that!
Barclaycard also gives you up to 120 days after the purchase to redeem your miles, so your travel expense can be part of your original minimum spending requirement, which further adds to the list of benefits with this card.
The only slightly negative item is that the minimum redemption is for 10,000 miles, so the travel expense has to be over $100 for you to use your miles.
Bonus Details:
Earn 70,000 bonus miles after you spend $5,000 on purchases in the first 90 days — that's enough to redeem for a $700 travel statement credit.
Earn 2X miles on all purchases.
Get 5% miles back to use toward your next redemption, every time you redeem.
Annual fee: $89 – waived the first year
No foreign transaction fees on anything you buy while in another country
Travel Miles 101 Review:
Each point is worth 1 cent towards a travel statement credit, so the bonus value plus the 5% miles back plus the minimum spending equals:
$700 for 70,000 bonus points
$100 for the 10,000 miles you earn on your $5,000 spending ($5,000 x 2 = 10,000 miles)
$40 for the 5% miles Barclaycard gives you back towards your next redemption (after original redemption of all 80k points).
$840 Total Value
We love the flexibility of Barclaycard Arrival miles to redeem against any 'travel expense' and highly recommend this card.  There are no blackout dates to worry about (since you are just using the credit card to pay for your normal travel) and the ease of use and redemption make these miles an important part of any frequent traveler's tool chest.
According to the card's FAQ page, a travel redemption is defined as part of these categories (according to their "merchant category code"):
airlines
hotels
motels
timeshares
campgrounds
car rental agencies
cruise lines
purchase and travel agencies
discount travel sites
trains
buses
taxis
limousines
ferries
account annual fee
Just book your regular travel through the airline, hotel, car rental agency, etc. and pay for it with your Barclaycard Arrival Plus® World Elite Mastercard® and then redeem your bonus miles for a statement credit. Your credit card bill will be reduced as easy as that.
Travel Miles 101 has partnered with CardRatings for our coverage of credit card products. Travel Miles 101 and CardRatings may receive a commission from card issuers.