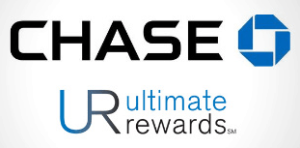 We consider Chase Ultimate Rewards points the most valuable of all the travel rewards currencies. It is tough to beat the 10 different Chase transfer partner options (including our four favorite: United, Southwest, Hyatt and British Airways) that give you built in diversification of your travel points.
We believe these are the essential points currency when you're just starting out, which is why we recommend the Chase Sapphire Preferred Card, Chase Sapphire Reserve and the Chase Ink Business Preferred Credit Card so highly.
As you'll see in the below video, they give you many options to fly within the United States.
Video: Booking Example from Boston to Chicago using Chase Ultimate Rewards
Video Transcript:
Hi, this is Brad Barrett. And in this video, I want to respond to a reader question. She sent me an email saying that she lives in Boston, and she has a wedding on a very precise weekend in October of 2015.
So, she has a variety of points, because she actually has Chase Ultimate Rewards points. She had opened a Chase Sapphire Preferred Card previously. So she has a little bit over 50,000 miles at this point in the Chase Ultimate Rewards program.
So, Chase Ultimate Rewards points are very, very valuable because they can transfer to a number of different rewards partners. So, for flying in the U.S., you really can pretty much touch on essentially every single airline, because they transfer to United. They transfer directly to Southwest.
And then they transfer to British Airways, which normally wouldn't help you, you'd think. But because British Airways is a OneWorld alliance partner of American Airlines and US Airways, you can actually use those British Airways points on those airlines and, often, for a significant discount over what you'd pay if you had just American miles or US Airways miles. And the reason why is British Airways (award chart) is based on distance.
So, what we're going to do here is just kind of run through how I would walk through this real quick. So, she needs to fly on October the 2nd and needs to come back on October the 5th. So, if you can see here, as I've been talking, we're sitting on the Boston Airport Wikipedia page.
I'll just do a search for Chicago just to see where they fly direct from Boston to Chicago. So, American Airlines does, which is nice. JetBlue does, which is a great airline in general, but it does not have the greatest rewards program. So that doesn't help us all that much. Southwest does. Okay, they fly into Midway, so that's very, very helpful.
Southwest is probably the most flexible of all the airline points because it's is not based on availability. It's just based on what the cash price is. So that's a very favorable thing going here. And then Spirit, that's seasonal, that doesn't help us all that much. And United, okay, great.
So, wonderful, so that touches on all the airlines actually that we are hoping, which is Southwest, American, and United. I guess what I would do is I would start searching at each of those three websites just to see if there is availability and how many points it'll cost. So one important thing to note here is that each of these three, Southwest, United, and British Airways, you can book one-way flights on all three of those. Theoretically, if she found one flight on one airline that she liked the time or we found availability, then she could book that one-way.
And she could certainly book a one-way back on any of the other three. So it just builds further flexibility into her itinerary. And it adds to the value of those Chase points, because you can send any increment you want (in multiples of 1,000) over to one of the reward partners. So she could theoretically send X amount to Southwest and X amount to United and book a one-way on each, and she'd be good. So that is very, very helpful.
Okay, we are at the United home page here. And I actually already pre-filled in this information. So, we have round trip, Boston to Chicago, and I just did 'All Airports' just to give us more search options. I did put in search-specific dates. Normally, I would put "My Dates are Flexible," because she needs to fly these dates. We'll leave it that. It's just one person flying, economy cabin, and then you click this button here for 'Award Travel.'
All right, so click Search. And the United computer just thinks for a minute. And then it gives us back this calendar. Now, this is great. We're looking for yellows and greens, which denotes the Saver Award Economy here. So, there is Saver Economy on the 2nd. And, okay, you're always looking on United in this leftmost column.
This is the Saver economy. So this is going to be the fewest points by far. So this is great. There are actually direct flights here from Boston to Chicago at 6 a.m., 7:30 on United. Let's see, if we scroll down further, we're always looking in that leftmost column, so no, nothing, nothing else. She didn't want to leave quite so early, but if she was willing to connect in Cleveland. She can theoretically do this. So, there are a couple of connecting options. I would think, normally, you're going to want to go direct here.
So, okay, so that at least gives her some options on United on the way out. So we'll just click Select, and then it will show us here, the computer thinks again, and then we'll be looking at the 5th. And again, we're looking for these, the left most column. And here's one, which is nice, again 6 a.m., which is not ideal. But here are some evening ones, so 6:15, 8:45. So she has a lot of options with United. As you can see here, it's 12,500 miles and $5.60. That's an unavoidable fee. You'll pay that on all the airlines. That's a U.S. government fee.
So, okay, let's just remember that 12,500 on United. So that is very helpful.
And we'll click over to Southwest. So you're just on the main Southwest website. And we typed in Boston. And this is actually Chicago Midway. They don't fly into O'Hare. They fly into Midway. So we have the dates. We'll just leave it in Dollars for now, because I just want to eyeball that. Then we'll click Search. And let's see here. So, okay, it looks like these are about $100.
So we would expect them to be based on Southwest's calculation. It should be about 7,000 points. I always like to just see what the fares are. You click this button here that says "Show fares in Points."
And…oh, this is great. So these are 5,600 points for the one-way. So compare that to 12,500 for United, it's almost the same time. There are these morning flights. Here's actually an even better one. You can click Nonstop if you want, filter my results by Nonstop. So there are, it looks like, five non-stops per day here at all hours, which is wonderful, for significantly fewer miles than United. So, this would seem to be a big, big winner.
You can get them at for as few as 5,600 miles. And these are direct nonstop flights. And you can just transfer your points over from Chase Ultimate Rewards. So, yeah, it looks like you can get a round-trip here on Southwest for, 12,000 miles are fewer, which is amazing. So this would seem to be the clear winner so far, but we will just check out, just in case, we'll check out to see if there's any American Airlines availability.
So we got Boston to Chicago, same dates, one traveler, and importantly, we have to click here, Redeem Miles. Now, if you'll notice I'm at AA.com. So even though I said British Airways is where you'd have to send the points to, you actually want to search at AA.com.
We'll click Search here. It's a two-step process, just because AA's website is dramatically better than British Airways' in finding availability. So that's why I go this route. So you're always looking for this green Economy MileSAAver. That's a good sign that 12,500 is available. I like to do Number of Stops here and do "Non-stop only," because she's really only going to want to fly non-stop. So, that's good. There's availability on the 2nd and the 5th. Let's see if these are decent-looking flights, and then we can figure out how many miles it's going to cost on British Airways.
So, okay, there is a 5 a.m., which I doubt very, very much it's going to be interesting. So there's only one 5 a.m. direct flight. That's not ideal, but we'll just eyeball them. And then on the way back, there are actually a ton of flights. So that is nice. There are a lot of options here. At least, you have five options direct here from Chicago back to Boston on the 5th.
So, okay, the British Airways system is based on distance, so it's a little bit confusing. What I do is I go to a website called the Great Circle Mapper. It's gcmap.com, and they tell you what the distances is. So we'll do Boston to Chicago, and let's see what it says.
Alright, it shows you this nice map. It shows you the distance here. It's 867 miles. Now, I know from looking at the British Airways award chart that that fits into their Zone 2, which means that it is 7,500 miles for that one-way, so 7,500 British Airways miles for that one-way trip.
Compare that with 5,600 Southwest miles, unless the flights were just so much better here on American, the times just appeal to her, I would think Southwest would be the winner here. But regardless, she has plenty of options. And all of these can be accessed just from having those Chase Ultimate Rewards points. So you can see why having a significant balance of those points can really, really serve you well and give you ton of options going forward. So, okay, thank you for watching.
Travel Miles 101 has partnered with CardRatings for our coverage of credit card products. Travel Miles 101 and CardRatings may receive a commission from card issuers.