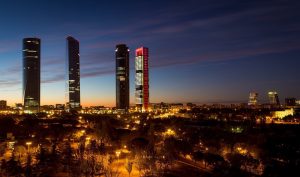 Europe is a popular destination and getting there using points/miles is often surprisingly easy.  While using United Airlines miles would generally be our #1 option, one of the best alternatives is American Airlines miles.
(Important note: Read this article to find out how to avoid British Airways flights using your AA miles so you don't get hit with big 'fuel surcharges')
American Airlines generally charges 30,000 miles for a one-way flight to Europe from the United States.  However, they have an AA MileSAAver Off Peak Award Chart and during those "off peak" times (currently: January 10 –  March 14 and November 1 – December 14 are the off peak times to/from Europe using AA miles) the one-way flights are only 22,500 miles!  That's a 15,000 mile savings off a round-trip flight to Europe.
Let's take a look at how one could book an off peak economy award ticket.
Searching and Booking Award Space
The American Airlines website is very user friendly in my opinion when searching for award travel.  The key thing regarding award travel overall is to be flexible on which dates you are able to travel.  That will open up many points/miles savings opportunities for you.  This is how you search for award space on American Airlines.
On the home page, click on "AAdvantage", then click on "Award travel"
Then scroll down and click on "Book award travel"

One thing that I would like to mention is that I prefer to search for one way awards.  I find that many times the database returns error messages on round trip award searches, even if the searches are not complicated at all.  I realize this requires two separate searches, one for each way, but it's a small price to pay to book an almost free ticket.
Scroll down and enter in the highlighted information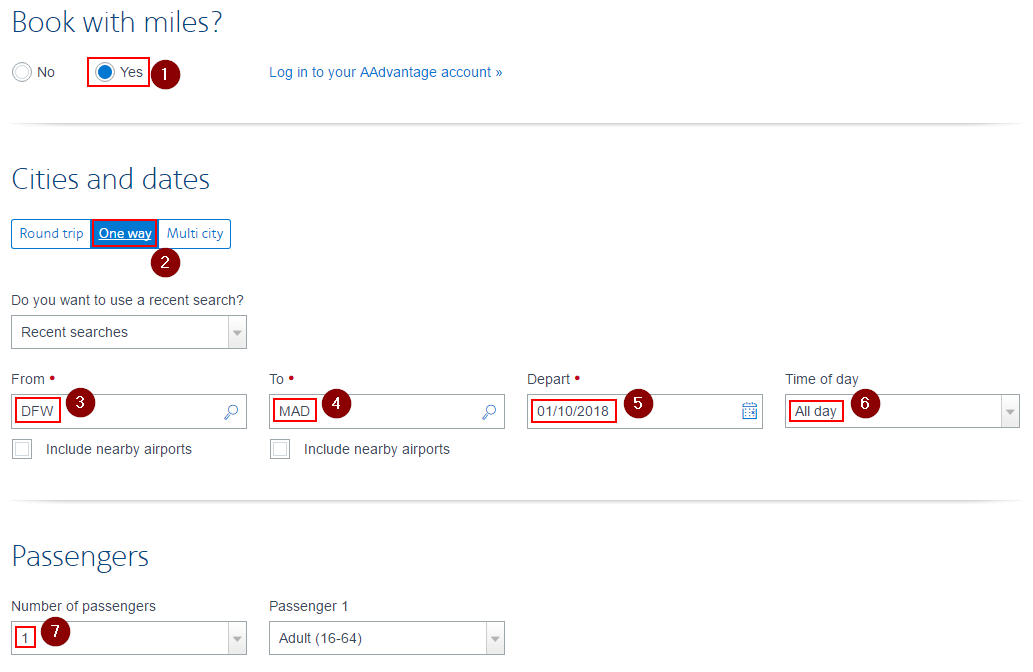 Next, scroll down and make sure that the MileSAAver option is selected, then click "Search"

Make sure the Economy MileSAAver option is selected and expand the calendar to see what dates are available.  Select your date, scroll down and click "Continue" at the bottom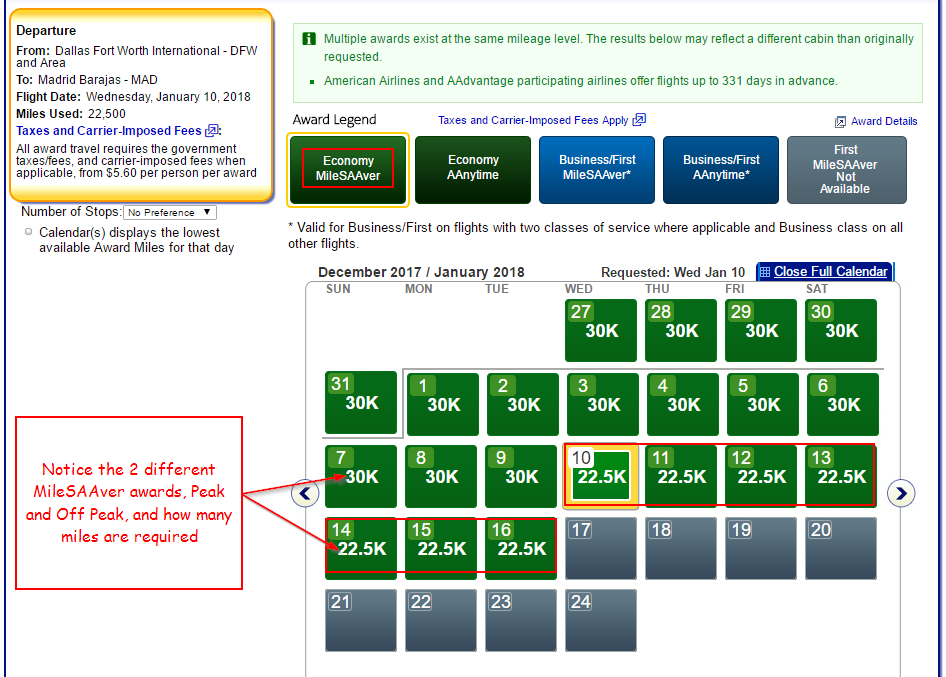 Check out the available flights, view the details, and select the flight you want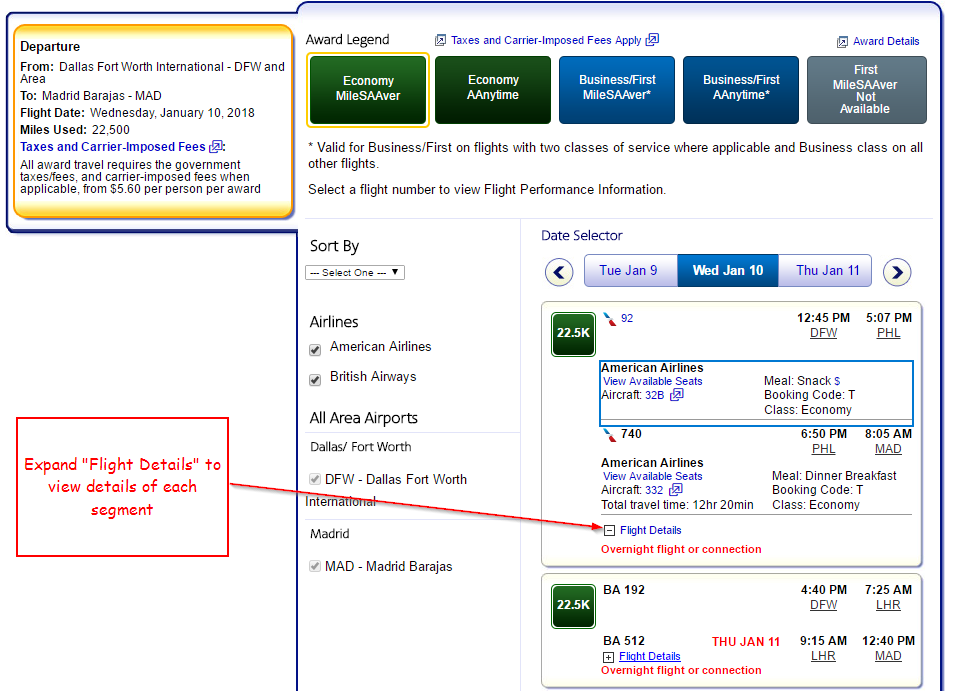 Once your desired flight is selected, you'll be prompted to log in to your AA account if you haven't already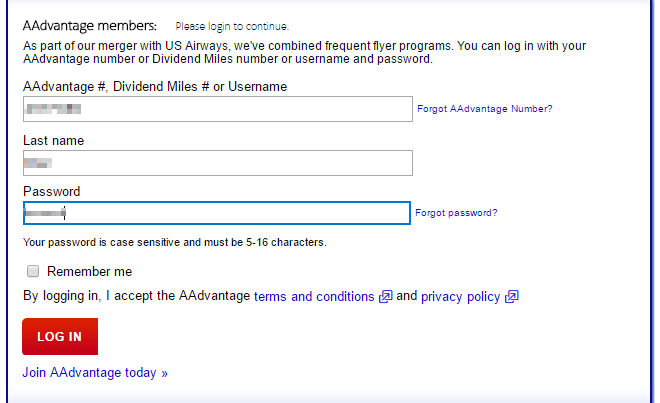 Here is your total price.  Give yourself a pat on the back!

You can repeat the same steps to search for your flight back home.  Just make sure that you change your "From" and "To" cities.  Considering that this example flight chosen was broken up between Dallas to Philadelphia, then Philadelphia to Madrid, economy doesn't seem too bad.  It would give me a chance to stretch out my legs in Philadelphia.  The flight from Philadelphia to Madrid would be around 7 ½ hours.  I could definitely tough it out for 22.5K miles!
Conclusion
Being flexible in the points/miles hobby could be the difference in finding a good award flight redemption and a great one.  In this example, one could save 15K AA miles per person, round-trip on flights to Europe just by being able to travel on Off Peak dates.  If you're able to take some vacation time during these Off Peak dates, this may be an appealing option for you.
Do you have any Off Peak award travel planned using AA miles?
Travel Miles 101 has partnered with CardRatings for our coverage of credit card products. Travel Miles 101 and CardRatings may receive a commission from card issuers.