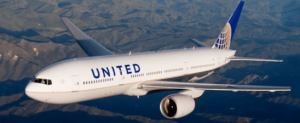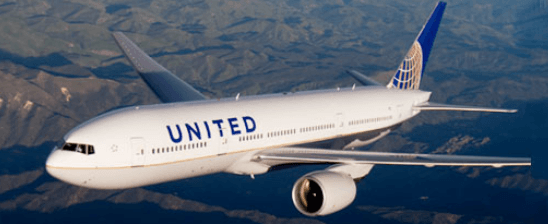 I recently received an email from a reader asking if I could help him with an upcoming trip he wants to plan. He's a college professor going on a semester sabbatical and his hope is to spend half the time in Europe and half traveling around Africa.
He wanted an easy way to accumulate the points required and he was also looking for a way to maximize some of the terms he had heard about such as an "open jaw" and "free stopover."
I thought this would be a perfect case study to show the Travel Miles 101 readers how to book a free stopover and an open jaw using United Airlines miles on United flights and their Star Alliance partners.
As you'll see in the below video, this itinerary is possible for 82,500 United miles, which should be attainable from earning the bonuses on the Chase Sapphire Preferred Card and United MileagePlus Explorer Card. That's two credit card bonuses to earn a dream trip to Europe and Africa, which is an amazing redemption in my book!
Video: Reader Case Study: Europe and Africa on a 4-Month Sabbatical
Video Transcript:
Hi, this is Brad Barrett. In this video, I want to answer a question I had just recently received from one of my readers. He's a college professor and he's going on sabbatical in the fall. So he was interested in visiting both Europe and Africa on the same four-month trip.
He was looking to see how he can maximize his miles, that's to really see that on one itinerary if he possibly could. I told him about the United Airlines 'free stopover' functionality, which basically allows you to get what amounts to an entirely free flight built into an award itinerary.
I'm going to walk you through exactly how to do it. So it's usually easier to see on the screen because it's not entirely intuitive. I think all of us are normally used to just booking a flight. We book from the U.S. to somewhere and back, and that's the itinerary. But with award flights, it's just what the rules are of that particular program. Now United allows you a free stopover and two open jaws. Now, I don't want to get bogged down in the complexity here. It (open jaw) just basically means you can fly out of or back to a different destination.
So let's say, an example of an open jaw on a simple itinerary would just be we're flying from Chicago to Paris and then back from Paris to New York. So instead of it being back to Chicago, it's back to New York in that case. That counts as an open jaw. So again, I don't want to get bogged down in any kind of complex issues but it's important to at least know what the rules are before you start out.
As you can see, we are just at the United homepage (United.com). This is their search box and it's very powerful. I always click this Award Travel here. Actually, because we're talking about two different destinations here with this free stopover, we have to click "Multiple Destinations" up here. So okay, the computer takes me here. What I do is, so he's coming from the Greater Chicago area. What he told me was he wanted to visit Paris. It was a lifelong dream to just live in Paris for a couple months. So we'll do Chicago to Paris and the stopover will be in Paris.
A layover is 24 hours or fewer and a stopover is 24 hours or more. In this case, you're able to do this (free stopover) really for months at a time; so he's going to stay in Paris for two months. Then we'll do Paris to… I think he wanted to visit Northern Africa first so we'll do Paris to Cairo.
Let's see. He wanted to stay in Paris for two months so he's leaving on August 1 and he's leaving Paris on October 1 to leave for Cairo. So in this case, you have to click, "Add another flight to your trip."
Now in this case, the way that this works is this is a flight from Chicago to Cairo as far as the computer is concerned. It's a flight from Chicago to Cairo and you get your free stopover here in Paris, okay? So it's easy if you just view it that way.
So it's a flight from Chicago to Cairo and you're just stopping in Paris, in this case for two months. That's perfectly allowable. Then, he'll take advantage of that open jaw functionality and he's going to travel around Africa for another month.
So let's say he wants to come back from Johannesburg in South Africa here. So we'll make sure that that's plugged in and he's flying back to Chicago. So let's see. He'll stay in Africa for two months. So the 1st, the 1st, the 1st. He's doing two months in each location. We just make sure that 'award travel' is clicked here. It's only one person. Then we'll click Search.
So now, the computer thinks for a little bit here. What we're normally looking for on this calendar that you see is yellows and greens. That denotes the Saver Level economy. But I've noticed on these multiple destinations that it's not entirely relevant. So you'll see here, it's showing pretty much nothing which usually means there's no availability.
But as you can see here on August 1, there is Saver Level economy. So now, unlike a regular award flight, they don't tell you the number of miles (required). So you see it basically once you complete your flight selections, and then you enter your email address (account login) and such. So this is great. We've got a direct flight on August 1 from Chicago to Paris on United, so we will click that.
Now, the next leg should be the Paris to Cairo leg that we selected for October 1. Now again, the calendar shows pretty much nothing, but let's see what we've got. So this is great. We're always looking in the leftmost column for saver economy. There are some options here which is nice. So Paris to Frankfurt, Frankfurt to Cairo with only an hour connect time. That's not bad. That should be enough, but some people might want to be a little safer and do a slightly longer one. But we'll be a little aggressive here and click select on that.
Now, this is where we take advantage of the open jaw which is from Johannesburg back to Chicago on December 1. Now, the calendar looks nice, so that's a good sign. So okay, Johannesburg to New York, New York to Chicago. But I see here, you're arriving in JFK and leaving from La Guardia so you do not want to do that. That would be a big pain to go from airport to airport. You absolutely do not want that.
So this one looks pretty reasonable. Johannesburg to Frankfurt, two hour connect, and then Frankfurt straight back to Chicago. So we will take that. That sounds pretty good. So all right. It's probably going to ask me to log in here to my United account. I will do that and sign in. Alright.
This should be somewhere the vicinity of 80,000 miles for this requirement. What's important here is the one award seat. It's 82,500 miles and you only have to pay $167 in taxes and fees.
This is amazing. You get that entire itinerary. You get really what amounts to a four-month dream trip all around Africa and two months in Paris. Of course, you can use Paris as a home base and travel around Europe. That's pretty straightforward. So it really allows you to see two continents on one award booking which is really, really remarkable.
That's a quick tutorial in just giving you an understanding of what's available via United's award flight bookings on international round trips. Thanks for watching.
Travel Miles 101 has partnered with CardRatings for our coverage of credit card products. Travel Miles 101 and CardRatings may receive a commission from card issuers.