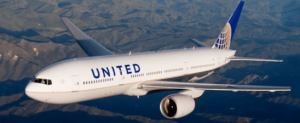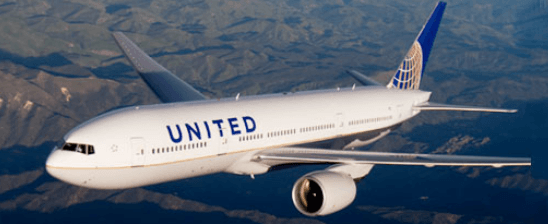 Over the past few months, I've been getting  my United MileagePlus account geared up using a mix of strategies to accrue more United miles. My goal is to maximize the value of those miles by booking 2 round-trip business class tickets from the U.S. to Europe, for 230,000 United miles. The top level of my strategy involves using my Chase Sapphire Reserve as my primary credit card for daily and travel expenses to earn Ultimate Rewards points, which will eventually be transferred to United.
Along with the Chase Sapphire Reserve, the other side of my strategy is to maximize how many United miles I can earn by other means. One of these strategies is using the United MileagePlus X app, which I've written about recently. Another strategy I'd like to introduce and discuss today is the usage of filling out brief surveys to top off your United miles.
Filling Out Surveys for Easy United Miles
The Opinion Miles Club is a program which links directly to your United MileagePlus account to provide you with easy miles in exchange for giving your opinion on a variety of topics. The beauty of filling out surveys is that it is one of the most passive ways to earn miles. In fact, you can do it practically anywhere – sitting on the couch watching TV, on your lunch break while browsing the web, or even at the mall while your significant other is shopping.
In reality, it only takes 10-15 minutes on average to complete a survey, which could easily net you around 50-100 miles (this number varies). Do a few surveys in one sitting and you've just earned enough miles to match what you'd earn with a pricey dinner!
Also, Opinion Miles Club is currently offering a "sign-up bonus" of at least 300 miles for completing your first survey – so give it a shot, there's nothing to lose! You'll be asked to enter in your MileagePlus account number (so double check it for typos!) in order to make sure your miles are going to the correct account.
How Opinion Miles Club Works
Getting your account set up and starting to fill out surveys is a quick and easy process: simply go to the Opinion Miles Club website and sign up for a free account!
Once your account is set up and you've entered in some basic information about yourself, you'll be able to click on the "Take a Survey!" button in order to open up a new survey in a separate tab. You'll be asked a few questions in order to qualify you for a survey, such as which magazines you may read, any products you've purchased recently (or are planning to purchase), or which stores you shop at. Be honest – as it'll help match you to the appropriate survey!
After the brief questionnaire, you'll be taken to the actual survey that will earn you United miles. Upon completion of the survey, the website will present you with how many United miles you've earned. That's it, you're done: you can now leave the site or stick around and do some more surveys – there's no limit to how many you can do!
The Pros and Cons of Using Opinion Miles Club
Pro: Filling out these surveys can help top off your United MileagePlus account, if you need a few more miles here and there.
The strategy of filling out surveys for United miles shouldn't be your primary earning method. Rather, it should allow you to passively earn a few thousand (or even more if you are really committed) miles throughout the year, in your free time. These miles can definitely come in handy if you're a bit short of an award ticket.
Pro: If you don't normally earn or use United miles, this can be an easy way to keep whatever miles you do have from expiring.
While United miles expire after 18 months of inactivity, completing one of these surveys will help you to reset your 18 month clock and push the expiration date further into the future.
Con: Sometimes surveys will decline you for not meeting specific qualifications.
Since the surveys need to collect feedback from a variety of people with different backgrounds, demographics, etc., there are times where you will begin a survey and shortly after they will inform you that you are not a good fit. But not to worry – just hop on another survey and you're good as new!
Pro: The United miles automatically deposit into your account for instant availability for usage.
Unlike other methods of earning miles or other mileage programs, the miles you earn from Opinion Miles Club deposit into your MileagePlus account instantly, just like the miles earned with the MPX app. This means that those miles are available for use right away and there is no waiting period for them to clear.
Pro: Opinion Miles Club will send you emails with surveys you may be a good fit for.
The best part of these emails is that they tell you upfront how long the survey will take and how many miles you will earn. This way, you can determine if the survey is worth your time based on the reward.
Overall, I think that earning United miles with Opinion Miles Club is a great way to top off your account and get you closer to that next free flight. Give it a shot today and let me know what you think!
Travel Miles 101 has partnered with CardRatings for our coverage of credit card products. Travel Miles 101 and CardRatings may receive a commission from card issuers.