If your award search involves looking for United or Star Alliance award flights, the United website is one of the best to use.  It's easy to use and yields results from many other Star Alliance partners. This step by step guide will get you up to speed in no time.
How To Search For Award Space On United
The first step in your search is to go to the United website.
Once you're on the United home page, begin to fill out the search criteria.  When doing award searches, select "One-way" and check the box that says "Book with miles".  This will provide award availability instead of cash prices. Also enter in the route information, dates and number of travelers. Once everything is filled out, click on "Find flights".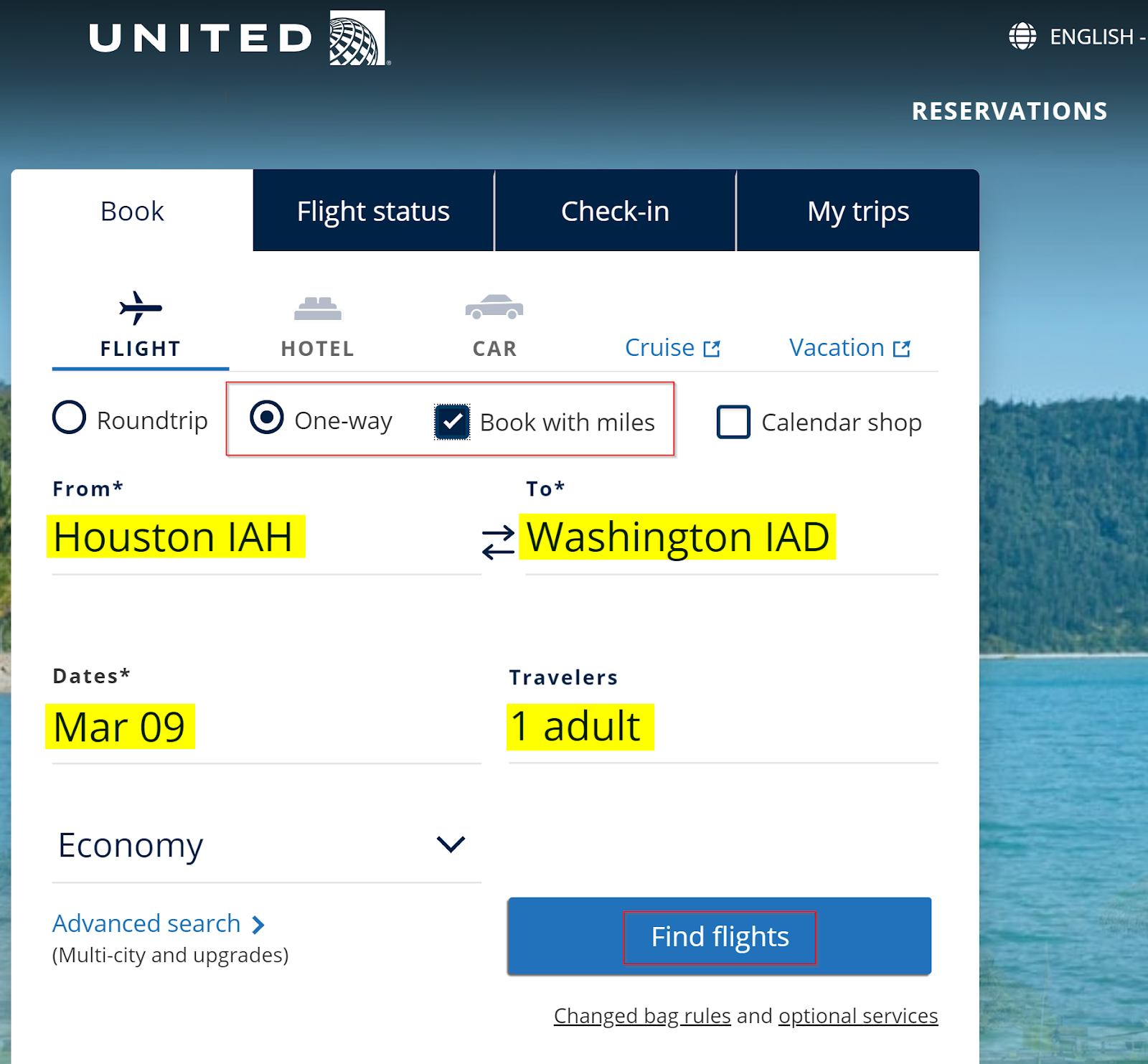 On the next screen you'll be prompted to enter in your United MileagePlus account information.  By logging in, United will show additional results available to MileagePlus Premier members or United co-branded credit card holders.  While this is great if you are planning on booking with United miles, but if you're planning on booking with a different currency it could be confusing.  The additional award space shown by logging in to your United MileagePlus account is ONLY bookable with United miles. If you're planning on booking with United miles, go ahead and log in.  If you're not planning on using United miles, do not log in. In this example we will not log in.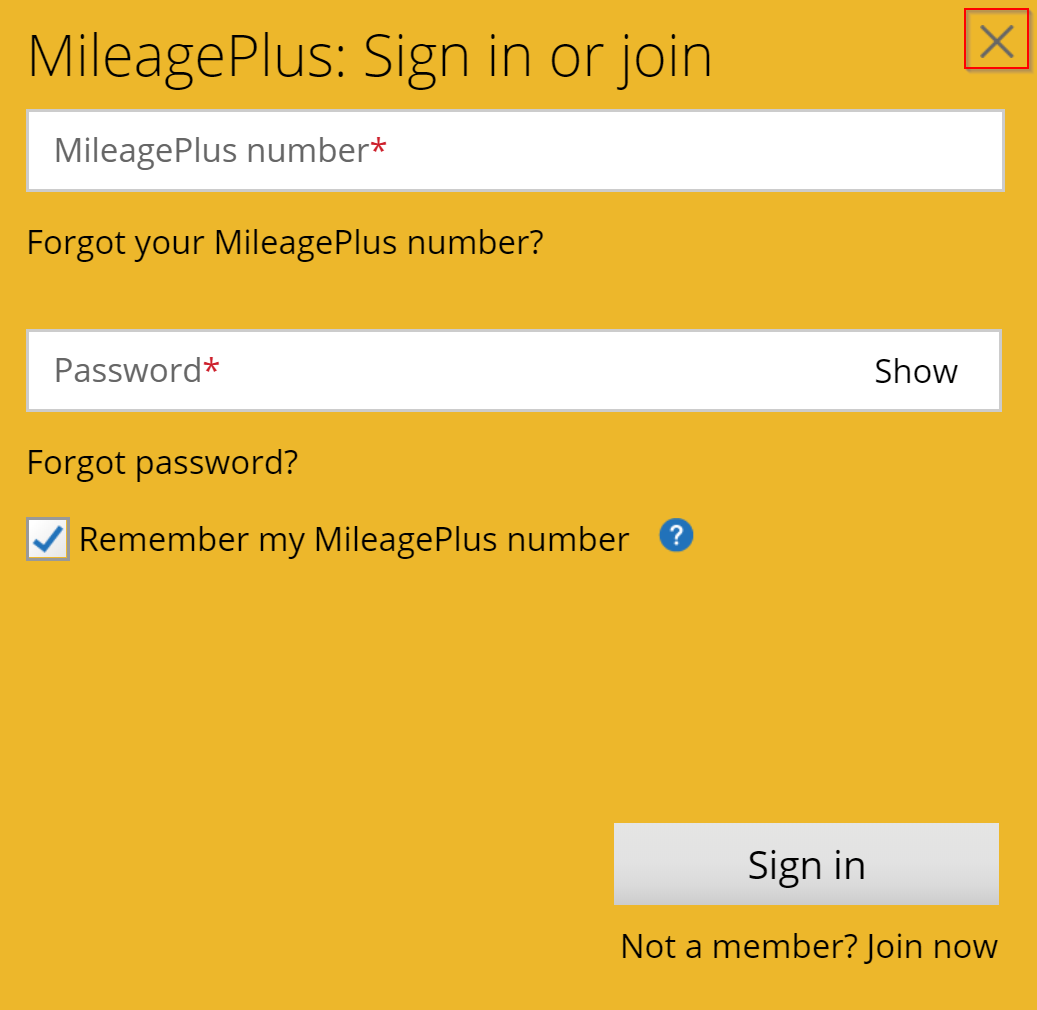 Once you close out of the login window, the award calendar is shown.  To view more dates with availability, click on "View 30 day calendar".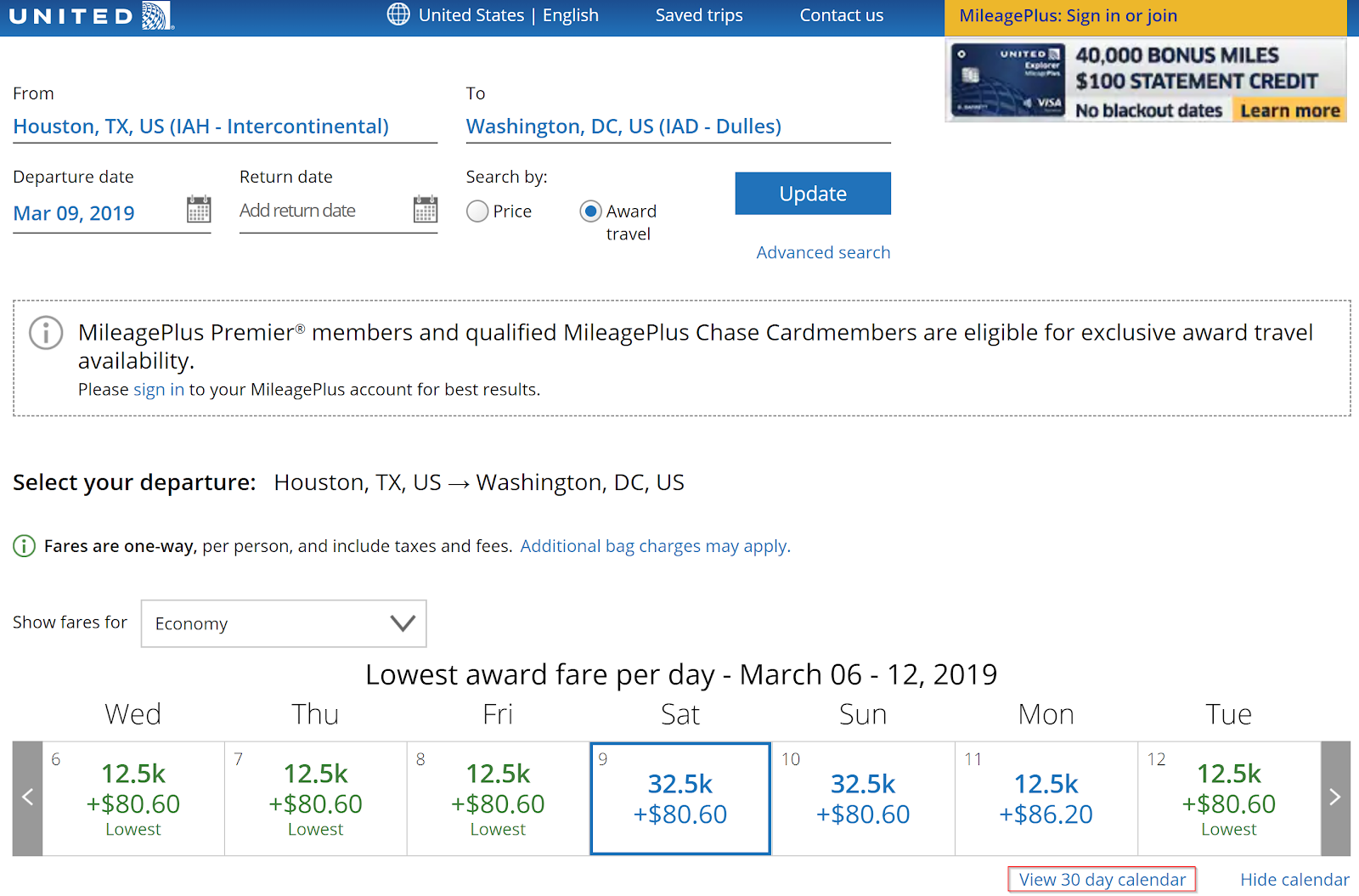 By expanding the calendar, you'll see more options around the date you searched from the beginning.  If you're flexible with your travel dates you could take advantage of some good deals.
After selecting your desired date, in this example we chose March 26th, the flight options are displayed.  We chose this date because it was a saver level award and showed the lowest taxes and fees.
You'll notice the available flight options shown below.  There are several non-stop options available for the same price.
Once you have found the flight you want, you can work on booking your flight.  If you need to transfer flexible points to an airline, now would be the time to do so.  Keep in mind that this search shows Star Alliance award availability and shows the price with United miles.  If you're planning on using a different currency, make sure you know how many miles are required to book your flight.
Conclusion
Searching for Star Alliance award spots is extremely easy with the United website.  Before starting your search, you need to know how you plan to book your flights. If you plan on booking with United miles, then logging into your MileagePlus account will yield you additional options.  If you plan on using miles other than United miles, then do not log in to your MileagePlus account so that you can see exactly what is available to you. Where do you plan to go with Star Alliance?