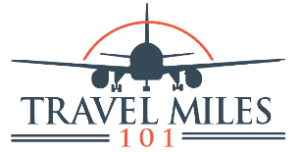 One of the fantastic byproducts of having started this course has been getting to know all of you in our Travel Miles 101 community.
Our initial goal was simple. We wanted to teach novices the basics of the miles game so that they could learn to fly on their own and achieve all of their own personal travel goals (for pennies on the dollar).
To do this we needed to open up the discussion, and so we made sure that we were accessible by email, and our private Facebook group. And thankfully you guys took us up on the offer.
You asked great questions, gave us invaluable feedback, and helped us direct our efforts towards where they would yield the most fruit for future students.
And what followed, quite frankly surpassed any of our initial expectations.
So many of you have taken the basic building blocks necessary to understand the miles game and have greatly expanded upon them. You have achieved amazing things, and taught us so much in the process.
Which brings us to Norma Stoeve.
Norma is one of our many star students, who really took our lessons to heart, and from there pushed her own knowledge aggressively forward.
She has always been incredibly helpful with fellow students in the Facebook group, and has even taught us several new lessons about hitting minimum spending requirements!
(Re-enactment of Norma's friend "Grasshopper" walking the gauntlet of prepaid card knowledge…)
In that 70s TV show"Kung Fu's" terms "the student has become the master." (And when she walks on rice paper, rest assured,  she leaves no mark.)
Which is why we've asked her to join the Travel Miles 101 team as our Community Manager.
Norma is going to partner with us to make sure that we are consistently meeting your needs in terms of promptly answering your questions as they come up both by email and on the Facebook group.
We will still be intimately involved with the community, so if you ever want  either Brad or Alexi's specific input, just tag us on Facebook or email us directly.
But rest assured, whenever Norma speaks, she has our full confidence. She really knows her stuff.
What follows is a brief introduction to Norma (in her own words), so that you all know the person behind all of that knowledge!
Norma's Background.
I am a recently (early) retired nurse who has worked in multiple areas including the emergency department, critical care, homecare, and administrative roles.
I have always loved a challenge and learning new things;  current interests include low cost investing and maximizing retirement income.
On how she came to travel rewards…
I found Travel Miles 101 either through the Mr. Money Mustache community or through the Bogleheads forum (I can't remember which one!)
I took the course last June and when I started out I was definitely a "Brad" type travel hacker I was not interested in being more aggressive. However, when I'm learning something new I totally immerse myself in the topic. Every spare moment was spent reading and studying. Even though I wasn't planning on being aggressive, I wanted to understand the concepts. That led me to the "Alexi" side and I started experimenting to find out what did and didn't work and what I was comfortable with.
On her goals for travel rewards….
My husband does not enjoy flying but has wanted to go back to his family's home in Germany for years. We decided to make it a 25th anniversary/retirement trip. It's hard for me to justify spending money on a "want" versus a "need" so my initial focus was getting our coach flights paid for although I knew at 6'2″, with hip and back surgeries, my husband could barely tolerate domestic flights.
I soon realized we could travel first/business class and he would be much more comfortable. Before I knew it, we started adding in more aspects to the trip as I realized what we could actually do with miles. After years of budget vacations, sleeping in Days Inn and Super 8 hotels, and being on the back burner due to work and children, I wanted to give my husband one "luxury" vacation for putting up with all my (nagging) cost saving measures over the years! I decided to go with a booking agent who took care of our flights.
I then booked a Mediterranean cruise with ThankYou Points, and used other points for 5 star hotels. Additional train transportation, tours, and meals were covered with cashback credit cards. If we had paid actual cash for the trip, our "luxury" cost would have been around $15k for over a month in Europe.
On what her favorite aspect of travel rewards is…
I'm really looking forward to our dream vacation. For a frugal person like me, not paying thousands of dollars will help me to truly enjoy the vacation, guilt free, as a once-in-a-lifetime experience. I could never justify this type of trip otherwise after years of saving and doing without, so we could give to church, foster children, and to helping people in need.
On Future goals.
To simplify! Now that I've tried both Brad and Alexi's approach, and our Europe trip is covered, I plan on taking a much more moderate approach. We don't have a lot of travel needs and I expect most of our future travel will be road trips in the states and occasional cruises. Thus hotel and cashback cards will play a more important role than air miles. However, it's pretty hard to resist a sign up bonus, and we hope to book flights for our adult children and help them out with future travel needs.
….Please join us in welcoming Norma to the TM 101 team. We will all be much the better for her future efforts!
Travel Miles 101 has partnered with CardRatings for our coverage of credit card products. Travel Miles 101 and CardRatings may receive a commission from card issuers.