Most people save up their miles and points for holiday and vacation travel. There are of course people who use miles and points towards other trips, but the highest percentage is simply people who save up over the years and want to eventually redeem for a luxurious holiday – usually at a 5 star hotel and flying in First or Business Class to the destinations.
There are many incredible and amazing places around the world which feature gorgeous beaches and a fantastic tropical climate – like Hawaii, Mexico, Greece, Thailand, etc., and while these places are wonderful and beautiful, there are a few other destinations I usually have in mind when planning a luxurious holiday. These are my top 4, most luxurious destinations – ideal for an unforgettable experience and the trip of a lifetime. They include the Maldives, French Polynesia, Mauritius, and Seychelles.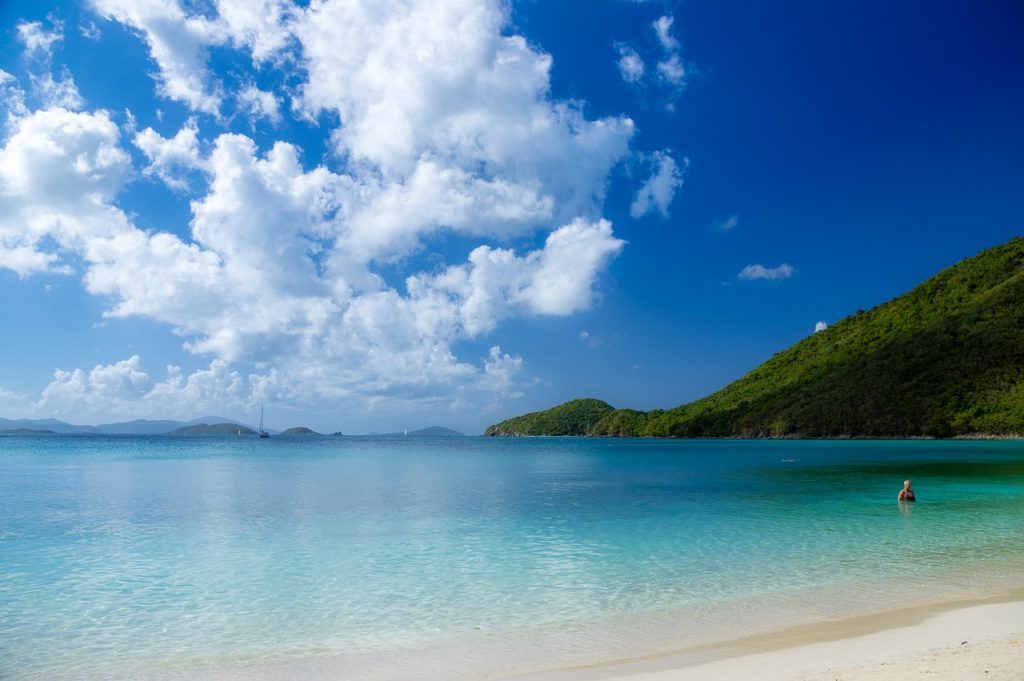 Maldives
The Maldives is my top, number-one luxurious holiday destination. Unlike some of the other places I mention below, the Maldives is actually fairly easy to get to – the main island, that is. A number of international airlines fly to the Maldives and therefore it is super easy to redeem miles to get to Male.
However, most hotels in the Maldives have their own private island which may or may not be close to the airport – this means you might have to take a domestic flight and a boat ride to ultimately arrive at your resort. This is well worth it, with a minimum stay of at least 5 nights recommended. So while the Maldives is easy to get to, you are then looking at domestic travel within the Maldives to eventually end up at your resort.
The Maldives isn't cheap – most hotels go for over $300 per night, which does not include the domestic flight and boat ride (often around $500 per person), which is why this is an excellent use of hotel points – which should generally cover everything except the domestic flight/boat transfer. Because each hotel/resort usually has their own private island, you will be completely disconnected from the world – which is an amazing feeling. The Maldives is my favourite destination because of the isolation from the world and the total relaxation it offers (not to mention pure beauty and paradise).
French Polynesia
I'd argue travelling to the French Polynesia using miles and points is one of the hardest and most challenging redemptions in the world. With limited airlines flying to the French Polynesia, there aren't many award seats available – either in First/Business or Economy. Furthermore, flights to French Polynesia are often expensive due to the remote location.
French Polynesia is beyond stunning and gorgeous with incredible scenery, but due to the location and limited number of flights, it is sadly not very accessible to most people. Furthermore, hotels are insanely expensive and go for over $1,000 a night… easily. Depending on where your resort is, you may have to take a short flight or boat ride from the main airport. Finding hotels on points in French Polynesia can also be a challenge as hotels love to play games with award availability – especially in luxurious places such as this one.
If you find flights available to this paradise destination using miles and points, you should book right away – you can always cancel and chances are these flights won't be available in a few hours. French Polynesia is one of the hardest places to get to, yet it is stunning and one of the world's most gorgeous destinations – something you need to experience once in your life.
Mauritius
The island of Mauritius is an island of tropical paradise with incredible scenery, fantastic beaches, and an overall luxurious experience. There are a number of airlines flying to Mauritius and therefore flights using cash or miles shouldn't be hard to find – however, depending on the season, flights may be completely full. Be sure to plan and book your holiday months in advance as hotel and flight award availability is limited to exclusive destinations.
There are a number of incredible hotels on Mauritius – and you can use hotel points if there is award space (which there usually is). If you aren't willing to spend a ton of money, Mauritius still might be the destination for you – as it isn't as expensive as the Maldives or French Polynesia, but is just as gorgeous. Hotels can be purchased for a reasonable nightly price, which is why sometimes it might not make sense to redeem points here.
Regardless of where you will stay, Mauritius has a lot to offer – from the beaches to the mountains, you will have an unforgettable time here at this luxurious destination.
Seychelles
The Seychelles is a more exclusive version of Mauritius – the scenery and beaches are even better. The obvious downside to that is that Seychelles is much more expensive and harder to get to than Mauritius. Flights into Seychelles are often expensive when using cash and hard to find when using miles… especially in the premium cabins.
Hotels and resorts in Seychelles are also expensive or hard to find using traditional hotel points – either because the number of points required per night is insanely high or because there simply isn't award availability. Cash prices for hotels will be very expensive here, therefore redeeming points is usually the best way to go.
Seychelles is pure beauty, but it does come with a significant cost which is hard to lower using miles and points due to the lack of award availability – therefore if you find something that works for you, book it and don't think twice! You won't regret the stunning Seychelles.
In Conclusion: Most Luxurious Holiday Destinations
I would argue these destinations are the world's most luxurious ones – and they aren't cheap… and sometimes flights are very hard to find using miles and points to travel to these places, which is why it makes them all that more appealing and exclusive.
The most accessible destination on the list is the Maldives in terms of flying to.. however, remember there will usually be a domestic flight or boat ride within the Maldives. French Polynesia is isolated and hard to get to and very expensive, which means if you find award availability you should book it right away. Mauritius and Seychelles are located close to each other, but are different – Seychelles is more exclusive (and expensive), while Mauritius is stunningly beautiful and much more affordable.
Ideally you should visit all of these at least once in your life, but that isn't possible for everyone. If you can visit at least one of the places on the list, you should be very happy to spend a few days in paradise as these are some of the world's most beautiful destinations and places people dream about visiting – places that will leave you hungry for more and push you towards lifelong happiness.
Happy booking!
Travel Miles 101 has partnered with CardRatings for our coverage of credit card products. Travel Miles 101 and CardRatings may receive a commission from card issuers.