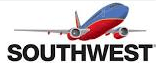 We love Southwest Airlines for the ease of booking award seats (especially for large families), their no fee policy to change/cancel award seats and most importantly for their Companion Pass.
We previously called the Southwest Companion Pass the Holy Grail of Travel Rewards (click to see a full explanation of the value of the CP, which we think is well over $3,000 in Southwest flights) and we wanted to tell you that now is the perfect time to make a run at the Companion Pass for 2018-through 12/31/2019.
A quick recap:
To earn the Companion Pass one person needs to earn 110,000 qualifying Southwest points in one calendar year.
Once you are awarded the Companion Pass you have it through December 31 of the following year.
If timed properly, you can earn the Companion Pass early in one calendar year and have it available to you for nearly 24 months!

The easiest way to earn the 110,000 qualifying points is as follows:
One person opens one of the three (3) Southwest credit cards (Southwest Airlines Rapid Rewards Premier Card, Southwest Airlines Rapid Rewards Plus Card, Southwest Airlines Rapid Rewards Premier Business Card) when there is a 50,000 mile bonus.  The spending requirement for a 50,000 mile Southwest credit card is generally $2,000 in the first 90 days (

be sure to check the bonus info

when you apply as this is just a general figure based on what we've previously seen!).  Total 52,000 qualifying points.
That same person opens another one of the three Southwest credit cards, also with a 50,000 mile bonus.  With the spending requirement, this is another 52,000 points for a total of 104,000 points.
Spend $6,000 additional dollars on one of these two credit cards to earn the final 6,000 points necessary to get to 110,000 total and qualify for the Companion Pass.
We think that mid-December is the absolute perfect time to open the two Southwest credit cards as by the time you receive the cards in late-December and your first statement closes, the points wouldn't hit your account until January of the following year (2018 in this case) and you'd be well on your way towards the Companion Pass for nearly two full years.