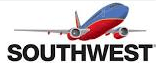 Southwest Airlines is the most user-friendly of all the major US airlines as there are no gimmicks with their award program. When you have Southwest miles there are no blackout dates or crazy limitations on the number of award seats on each flight.
It is a program for regular people and that's why the families I help with travel rewards love the Southwest program so much. If they have a flight available for cash, you can use your points. It doesn't get any simpler than that!
Video: How to Earn and Spend Southwest Airlines Miles
Video Transcript:
Hi, this is Brad Barrett from TravelMiles101.com, and in this video I want to talk to you about one of my favorite rewards programs, and that's Southwest Airlines. Southwest is a really, really easy program to use, and it's very appealing to regular people just getting into this concept, to regular families like ours, because there are no gimmicks built in. There are no blackout dates to worry about, there are no award seat limitations where they might only have one or two seats available on each airplane, like some of the major airlines do.
Southwest it's just, like I said, it's simple. If they have a seat available for cash, you can use your points. It's just a simple mathematical function of, which they do for you of course, of how many points it costs. You take the cash, they multiply it by their system and it comes out and gives you the number of points required. Again, very, very easy to use.
Another nice thing is that the Southwest miles are very easy to accumulate as well.
There are three Southwest cards that offer Southwest miles. There's the Southwest Airlines Rapid Rewards Premier Card, the Southwest Airlines Rapid Rewards Plus Card, and the Southwest Airlines Rapid Rewards Premier Business Card. And in the past we've found that about half the year, there's a 50,000 mile bonus that comes with opening that card and hitting the minimum spending requirement (always check the current offer before you apply!!  This is a general figure at time of publication). That's a really significant amount.
That usually amounts to well over $700 in Southwest flights (for 50k miles), and like I said, they're simple to actually utilize, so that just makes it really, really easy. Then there are cards like the Chase Sapphire Preferred Card, and Chase Ink Business Preferred Credit Card. These offer transferable points known as Chase Ultimate Rewards points, and you can actually transfer those points to Southwest as well, so they then become Southwest miles. This is a really, really easy way to accumulate a significant balance.
Keep in mind that if you have multiple adults who can open cards, like my wife and I, we each opened every single one of these cards, so it effectively allows us to double the bonuses on every single card. If you can imagine us each opening up a Chase Ink Business Preferred Credit Card, Chase Sapphire Preferred Card, and then the three Southwest cards, you can very, very easily accumulate hundreds of thousands of miles in Southwest, and that can go quite a long way.
Let's just really quickly show you how you would book a flight on Southwest. You just go to the main Southwest.com homepage, and I live in Richmond, Virginia so I already filled this in. Richmond, let's say to Atlanta. If we wanted to visit friends down in Atlanta. We'll just leave these dates the same, I guess. And you would put in the number of adults and children, or seniors I guess, the number of people here, and I'll leave it in dollars just so you can kind of take a look how this works, but you just hit "search" and it takes you here to this next page.
The fares that you're always looking for are these "Wanna Get Away" ones. These are the much less expensive ones, they're pretty much the flights you would always book. You see there are lots of non-stops here from Richmond to Atlanta, they're about $95 each way. On three flights daily, $95 each way it looks like, so this would cost about $200 if you wanted to do (book with) cash.
What we'll do here is very simply just click "Show fares in points". Then we'll scroll down, and wow, these are actually . . . These are really inexpensive (with points). Considering it's a $95 flight, it's only 5,200 points each way.
Usually their advertised amount is like 70 points per dollar, so you'd expect about a $100 flight to be about 7,000 points, so they're actually giving you a pretty significant discount here, it's only 50 some points per dollar. Again, that all happens in the background, you don't have to worry about that, but that's a really nice redemption.
In this case, you can get a round trip here for 5,209? Yeah, 5,209 on both sides. So 10,400 points for a $200 round trip. My family of four could fly this for just about 41,000 points, and you can get that from one credit card signup in most cases, after you hit the spending requirements and still have points to spare.
That would be well over $800 for that round trip, just from one credit card. There are no gimmicks here, there are no additional fees tacked on, it's just the unavoidable, currently it's $11.20 for a round trip for U.S. government taxes and fees. It's a September 11th tax they call it, or a September 11th fee.
Yeah, here it is, the September 11th Security Fee for $5.60 for one way. So, yeah, that would be as simple as that. We could do this in about two minutes, we just click these fares, pay your, in my case (for four of us) it would be about $45 approximately, and we would just have it booked. Hopefully you can see why Southwest is so attractive to so many people. That gives you an overview of how to earn the points, and how to actually spend them. Thanks for watching.
Travel Miles 101 has partnered with CardRatings for our coverage of credit card products. Travel Miles 101 and CardRatings may receive a commission from card issuers.