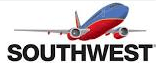 In a prior video I talked about how much value I get out of the Southwest Airlines frequent flyer program and how easy and intuitive it is for the 'regular family' like ours to use. For most people who fly in the United States (and now the Caribbean too!), Southwest should be the first airline you check, especially if you don't want to deal with blackout dates and frustrations finding frequent flyer seats. It is just easy to use.
Now I want to take it a step further and show you how to earn the single most valuable perk in the entire travel rewards world: The Southwest Companion pass!
Video: The Southwest Companion Pass Explained
Video Transcript:
Hi, this is Brad Barrett. And in this video, I want to talk to you about one of the most exciting aspects of the travel rewards world, and that is the Southwest Companion Pass. Southwest Airlines (rewards program) is one of my absolute favorites for travel rewards just because it is incredibly easy to use. There's no airline award seat limitations. There are no gimmicks. If they have a seat available for cash, you can use your points. (We recently found some helpful articles with tips on Southwest check-in and how to find out if your flight has Southwest WiFi).
They just do some type of little simple math to figure out how many points it costs based on the number of dollars on that flight, and those are the points you pay. So it couldn't be easier.
With most airlines, you have to worry about blackout dates and award limitations, where there might only be a couple of seats on every flight available for your Saver Level tickets. But with Southwest, you don't have to worry about that. So, with that as a background, just knowing that Southwest is really one of the easiest programs for regular people, for people like our family to use, then you start looking at, okay, how can I further maximize Southwest points?
And the answer is the Companion Pass.
Now, this really is one of the most remarkable aspects of travel rewards. A lot of people call it the holy grail of travel rewards. So, you'll see here, this is the Companion Pass. And there are two ways to qualify for it.
You have to 1) take 100 one-way qualifying flights in one calendar year, or you can get 110,000 qualifying points. Now, I don't know about you, but for me, taking 100 one-way flights in one calendar year would be impossible. I'll be lucky to take a couple of one-way flights. So that is just an impossibility.
But 110,000 qualifying points sounds pretty daunting in general. But when you're starting to talk about credit card signup bonuses that are worth 50,000 points, well, then you start to figure, okay, would these count as qualifying points? And if so, then maybe I can get pretty close to this or maybe I can do it.
(Important Note: The bonus on the Southwest credit card is NOT always 50,000 miles; this video was speaking theoretically as there are times the Southwest cards have a 50k bonus.  You must check the current signup bonus offer and details before applying)
And the answer is that, yes, the bonuses from these Southwest credit cards do count towards your qualifying points for Companion Pass status.
So still one 50,000-point Southwest signup bonus only you gets you 50,000 out of 110,000 that you need. So that is not going to get you there. But what will get you there is two of those bonuses, or that will get you a significant portion of the way there.
So, if you can open up, you being one individual, if you have a spouse and let's say each one of you open up a Southwest card, then you each would have 50,000 qualifying points. And you can't combine them. It has to be one individual, okay? So in one calendar year, if one individual can get two of these 50,000 point bonuses, and then add, let's say, currently the bonus is 50,000 points for $2,000 of minimum spending on the credit card. So, you would get points for that spending as well. So it would be 50,000 plus 2,000 on each card. So that would get you to 104,000 points. And then you just need 6,000 more points to get you up to that 110, to get to your needed total.
So, that (6,000) can be through just regular credit card spending. So, I guess the easiest way, the easiest and simplest way to get this would be for one individual to open two credit cards. And now, there are three different Southwest cards currently. There's the Southwest Airlines Rapid Rewards Premier Card. There's the Southwest Airlines Rapid Rewards Plus Card. And there's a Southwest Airlines Rapid Rewards Premier Business Card.
And you can find certainly, throughout the internet, there are a lot of loose interpretations of who can qualify for a business credit card. You don't technically need a registered business. You just need anything that would approximate a business. Now, that of course is something you have to determine. If you do have something that could qualify as a business for a credit card, in which case, you can get a business Southwest credit card.
So, anyway, that would be the simplest ways, to open up two of those cards, to spend your minimum spending requirement on each, and it might be different when you are listening to this video, but currently it is $2,000. And then in that case, you would have to spend an additional $6,000 on your credit card.
Of course, just like everything with travel rewards, you're hopefully paying on time and in full every single month on your credit card. So, that doesn't cost you anything. It's just $10,000 of your regular spending that you're putting on these two cards.
And then, you have your 110,000 points, and you qualify and automatically trigger the Companion Pass. Now, what does that mean? So, it means that you're able to designate a companion to fly with you for free on every single Southwest airline flight that you take while you have the Companion Pass. So, that's whether you book with cash or with your points. So, that's where the real value comes in here.
So, you have 110,000 points, and those go a long way. And we'll show the math here in a minute. That gets you about $1,500 worth of free travel just for yourself, and you can designate then a companion to fly with you for free on all those flights. So it essentially doubles the value of that $1,500. It makes it worth over $3,000 worth of value on Southwest flights just from getting those two credit cards, putting that additional bit of spending on it, and triggering this Companion Pass.
So, how long does the Companion Pass last is probably the next most important question. And it lasts all the way through the end of the succeeding year when you earned it. So, what that means is, let's say, when I'm filming this, it's March of 2015. So if I earn my Companion Pass this year, it would be good through December 31st of 2016, so the following year, the end of the following year.
If you can figure out a way to open these credit cards as soon as possible in a calendar year or even at the end of the prior year and earn your bonuses and all your points in January and February, then you could potentially get the Companion Pass in February or March and have a full 22 or 23 months of having this Companion Pass. So, that's the real way to maximize it. If you can get 23 months out of this Companion Pass, that would be really pretty remarkable.
I just want to walk you through the math really quickly here. So, here's my fancy little accountant's spreadsheet. And we'll do points earned, 110,000. And now the points per dollar, this is generally, like I said earlier, Southwest has no gimmicks. It's just what their cash price is for a flight and they multiply that and that's the number of points. So, if it was a $100 flight and you multiplied it by 70 here, it would be 7,000 points. So you would expect a $100 one-way flight to cost you about 7,000 points, give or take.
Southwest has recently instituted something where it's not a hard and fast rule that it's based on that 70 points per dollar. But we'll just use that as an approximation. Sometimes, they actually do better than that if it's an off-peak route or, who knows, maybe they just want to fill up some seats. And then on the other hand, some of them can be more than that, I guess if it's a very high traffic route or some such or maybe over the holidays, so they gave themselves some flexibility, which I can understand from a business perspective.
But just using this as the baseline here, it comes out to the value of Southwest flights to be about $1,570. And then what I did here is I multiplied it by two, since you're getting a second person completely for free. So, the value of this Companion Pass to you is over $3,100, just for opening two credit cards, hitting the bonus, and then putting a little bit of extra spending on it.
That is really an amazing, amazing value. And again, it's automatically triggered. You don't have to apply for it or anything like that. Once you hit those 110,000 points, you get your Companion Pass, and you get to designate your companion. So, they have some rules, and the current rules are that you can change your companion, I think, three times in the time that you have your Companion Pass. So, they're trying to avoid an instance where every time you want to take a flight or take a trip with someone else, you can take them for free. So, I mean you really have to designate pretty much one companion. If you had a spouse and a child, let's say, you could go back and forth once or twice in the number of months that you have. But for all intents and purposes, you pretty much want to keep the same companion.
A friend of mine actually, interestingly enough, just qualified for his Companion Pass, and here it is. So I'm recording this at the beginning of March in 2015. And you'll see here he has one flight flown, so he would need 99 extra flights by 12/31/15. But he's earned 115,803 points already from his credit cards, and that triggered the Companion Pass. It says 100% of the way there, congratulations. You can choose a companion to fly all year.
He's achieved his Companion Pass status. And it says Companion Pass status earned through 12/31/16. He has 22 plus months to take advantage of this, which is really, really amazing.
And just the final point is that some people get concerned that if they don't spend all of their 110,000 points by the end of this year or the following year, in his case, 12/31/2016, will they lose the points or what happens on January 1st, 2017? And the simple answer is you just lose the Companion Pass status. So, your points are worth no less, whatever remaining points you have are worth no less certainly. So you do not have to worry about that.
You continue to have those points. You can utilize them just like normal. It's just you can't designate a companion (to fly for free). So, that's not a huge concern certainly. But it is something to be aware of, that you definitely do keep it, you keep your points, but you do lose the Companion Pass status.
So, yeah, I think that is pretty much a good overview of the Companion Pass. And this is definitely something you should highly value, especially if you live near a Southwest hub, let's say, Baltimore, Dallas, or Chicago, any place with a significant number of Southwest flights. You can really get a ton of value out of this. So, yeah, thank you very much for watching, and I appreciate your time.
Travel Miles 101 has partnered with CardRatings for our coverage of credit card products. Travel Miles 101 and CardRatings may receive a commission from card issuers.