Summer 2019 has officially begun – which means it is time to take your family on incredible trips around the world (all of which should be paid for with miles & points). Summer travel is my favourite type of travel – from warm beach destinations to quick city breaks, summer is the best time of the year to travel.
There is, however, one downside to summer travel – long lines and queues just about anywhere – from airports, to hotels, to car rentals, to theme parks, to beaches, etc. – everyone knows and loves to travel during the summer, which can create lots of frustration, waiting, and sometimes an overall bad experience.
Thankfully, there are ways to avoid lines and queues, and elevate your summer travel experience with some useful tips and ideas that I use on a daily basis, and especially while travelling during peak summer and holiday times.
Arrive Early
Summer travel means lots of people. Everywhere. Airports and hotels will be very crowded – this is why it is important to make sure you arrive early and have plenty of time to accomplish what you need to, as you may have to wait in long lines.
You should arrive 2 hours prior to a domestic flight and 3 hours prior to an international flight – even if you've checked-in online and have no baggage to check-in. You never know the delays you might experience on the road and then later at the airport – it is better to arrive earlier and relax before your flight than to rush and possibly get stuck in a long queue.
The same goes for hotels – you can try to contact the hotel earlier and see if early check-in is possible, because once check-in time arrives, chances are you will have to wait for a representative to assist you with checking in. If you arrive earlier than the standard check-in time, you may be lucky and quickly check-in. Even if your room won't be ready until later, you can still check-in and leave your luggage at the hotel.
Skip Queues: Check-in Online
You should always check-in online for flights and hotel stays, where possible. Virtually all airlines offer online check-in which allows you to print your boarding pass or store it in your mobile phone. You can then proceed directly to security or to baggage drop-off if you have bags to check-in.
Remember to always print your boarding pass, even if you have a digital version. Phones run out of battery too quickly these days, so having a paper copy never hurts. Some airlines even allow you to print baggage tags at home, which saves a ton of time at the airport – as you just place your luggage on the belt and head towards security.
Some hotels now allow you to check-in online or on your phone – you can let them know the time you plan to arrive and what amenities you prefer – saving you time, and when you do arrive at the hotel, you can just pick-up your keys quickly and head to your room without any additional formalities.
Trusted Traveller Programs
Joining a trusted traveller program will allow you to go through security quickly and go through immigration quickly – something that can literally take hours. Memberships cost around $100 USD, depending on the trusted traveller program you select – and some memberships last for years, meaning you do not have to renew them yearly.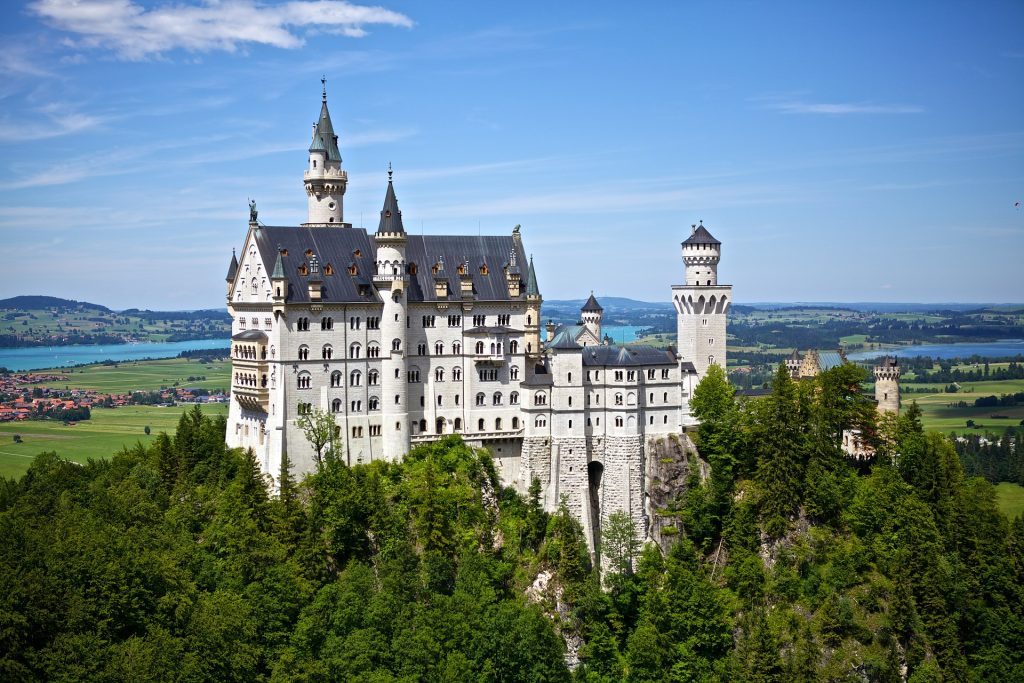 Fly to Nearby Airports during Summer Travel
Flying to LA? Consider flying to smaller airports near LA and don't fly into LAX. The same goes for San Francisco, New York, Miami, Dallas, and other major cities. Most major cities have more than one airport – the main airport will usually be the most crowded with the most lines and people.
For example, if flying to San Francisco, I may want to fly into Oakland instead as Oakland is a smaller airport with less flights – meaning less people and shorter lines. For New York, LGA is probably the best choice (even though all NYC airports aren't great). Flying to Dallas? Consider Dallas-Love (DAL) and not DFW. Smaller airports mean less hassle.
Visit Lounges
Airlines often sell day passes for their lounges – usually around $50 per person. There are often promotions and you can get access for half of that. Remember that if you're flying internationally in a premium cabin, you should already have lounge access – so make sure you use it!
If you are planning to fly often, consider a lounge membership as these will allow you to visit multiple lounges and you'll always have access for a quick drink or bite to eat.
Summer Travel: Finally, Relax
Remember that summer travel is all about relaxing. Remember that you can take it easy and slow down for a few days and simply enjoy life. Remind yourself that everyone wants to travel during summer, so there will be more people everywhere and that's simply something that is going to happen.
While on your well-deserved holiday, relax and enjoy your time away. Don't get stressed out about things you cannot control and remember to approach each situation without stress – this will greatly improve your vacation/trip.
I want to wish you and your family a wonderful summer, full of incredible trips and incredible flying experiences. I hope all of you are able to get away from daily routines and take time for yourself and really relax and unwind from the hard work you've put in.
Happy summer travels!
Travel Miles 101 has partnered with CardRatings for our coverage of credit card products. Travel Miles 101 and CardRatings may receive a commission from card issuers.