Technology has advanced quite a bit during the last decade and virtually every single person now has a few technology devices they travel with – this includes either a smartphone, sometimes a tablet, and then usually a laptop. While these are the typical technology devices most people travel with, there are also some smaller technology essentials that I travel with, which make my life much easier when on the road.
The biggest problem of traveling with technology is having to remove all large devices at the security checkpoint, something I do not understand and never will. It is 2020, do we really have to remove laptops and tablets from our carry-on? What's the point? Besides that being a problem, the more devices we have, the more cables we must carry. Thankfully, if all of your devices are from one manufacturer, then usually you only need one cable for both your phone and tablet.
While I do not travel with my tablet (my phone is basically a mini-tablet), I do travel with my phone, laptop, and several other technology essentials which I use virtually daily.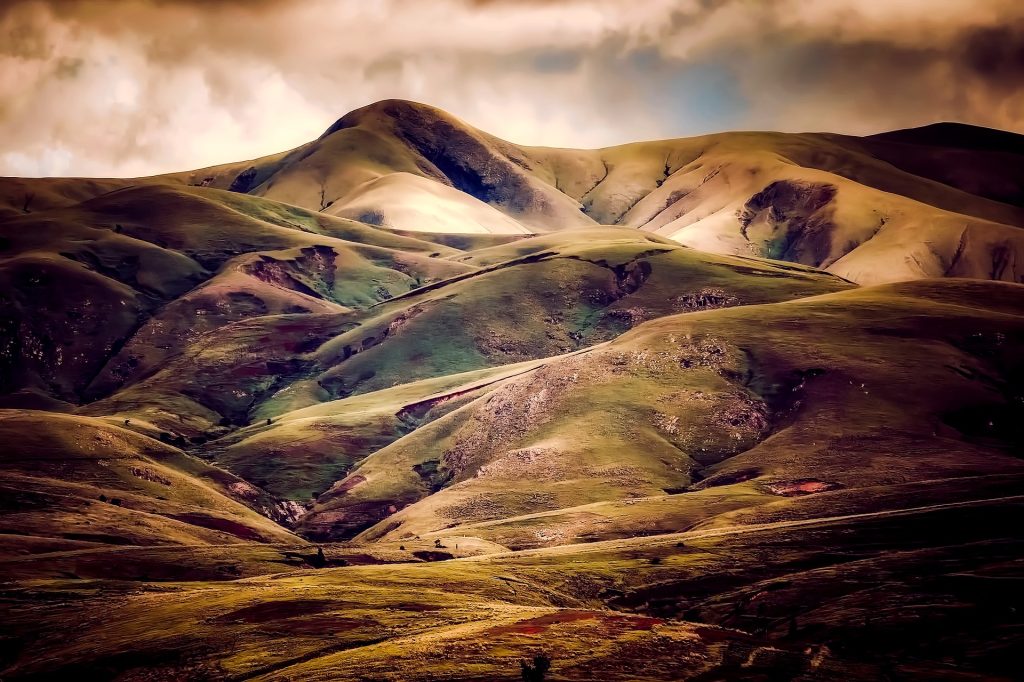 Power Adapter for Technology Items
If you are changing continents three times a week, like I often do, you will need a power adapter. This is usually a small plug on which you can "slide out" the proper type of power plug and you can plug in any type of plug on the other side. I have a universal one that works worldwide – you simply plug in any type of plug on the front side and then you can slide out the plug that works with the type of outlet you want to use.
A word of warning – the small power adapters are not power converters. There is a different power "type" in different continents and some devices are only rated for one type of power, depending on where the device was purchased. Make sure that if you use a power adapter, that your device is compatible with both 110V and 220V power (otherwise your device can become damaged).
Battery Charger / Power Bank
I have a very big power bank device to which I can plug in my laptop and phone and get two charges on both devices. Now, my power bank is quite big, but being able to charge my laptop and phone twice makes it worth carrying around. However, the power bank has to be charged somehow as well, which means yet another cable to be carried.
Smaller power bank devices for phones and tablets can be easily charged via USB, which makes it easy to charge off of your laptop or any USB plug… but the larger power banks that can charge laptops usually will require a special cable that must be plugged into the wall (and often the bigger the device, the longer it charges).
Mobile WiFi Device
You simply cannot rely on hotel or airport internet… sometimes it works and other times it doesn't. If you must stay connected and work during your trip, then the best solution is to have a mobile WiFi device, which is usually battery powered and can be charged via USB. These devices usually have a SIM card inside and simply connect to the cell phone networks to provide you fast internet.
Most smartphones allow you to turn them into a hotspot, but this doesn't always work well due to restrictions and limitations that might be in place for sharing your phone's internet connection. For quick activities on the internet, a phone hotspot can work well, but I recommend a "real" mobile WiFi device – which is usually small and can nicely fit anywhere.
Wireless Headphones
While I still have wired headphones I travel with, I am slowly making the change to wireless ones. I'm not quick at adapting to the latest technology trends, so it has taken me a while. I mainly hate that you have to charge your headphones every 10 or 20 or whatever number of hours. If I am taking 3 long-haul flights in a row, chances are these headphones will die at some point during the second flight.
Carrying two pairs of headphones isn't very practical, but it does get the job done in case the wireless ones die quickly. I love that I can charge my headphones via a regular USB cable and not have to carry around yet another cable. Some wireless headphones also allow you to plug in a regular audio cable, which can be helpful if their battery life is limited.
Charging Case for Smartphone
Remember the days when we had to charge our phones only once a week? Yeah, those days are long gone. I usually charge my phone overnight, but I know I use it more when I'm on the road and therefore I always bring my charging case since it gives me at least a full charge (if not more). The charging case can be turned off and on easily and charged with the same cable that charges my phone.
While some charging cases for smartphones are big and bulky, there are also some on the thinner side, which have a smaller battery. Usually the bigger the case, the more charges you can get. However, since I hate bulky items (and my phone is already heavy enough), I bought the thinner version. While I do also have an external power bank that I can use, I like that the case is connected to my phone all the time and I can easily switch it on and off, whereas with the power bank, you have to carry it around.
In Conclusion: Technology Essentials
I think I travel with too much technology items and I really want to cut it down. I recently downgraded my carry-on personal item to a smaller backpack since I want to travel lighter and not take so many things with me (since I always overpack). I really need to stop carrying around both of my headphones – one will be fine and perhaps I will invest in the ones that you can use both wired and wirelessly.
I am also thinking about replacing my laptop battery and ditching my power bank entirely since I have a charging case for my phone anyway. Part of my goals for this year was to use my devices less, so it could be good to know that I have less "charge" with me and I should focus on the important stuff instead of browsing the internet pointlessly.
I know some people travel with just a phone and laptop, without any other technology devices, but I don't see how you can travel without at least headphones and a power adapter (if you are traveling internationally, that is). Do you have any technology essentials that you always travel with?
Travel Miles 101 has partnered with CardRatings for our coverage of credit card products. Travel Miles 101 and CardRatings may receive a commission from card issuers.