Annual fees are a fact of life when dealing with premium travel rewards credit cards.
The good news is that there are a handful of credit cards that offer an incentive to pay the annual fee. In this article, we'll cover the best cards that offer an anniversary bonus when paying your annual fee.
Note: They call it an anniversary bonus for a reason. You generally don't start receiving these perks until after your first full year of owning the card.
Hotel credit cards
Club Carlson
Unlike other hotel credit cards, you can score multiple free nights each year with the Club Carlson℠ Premier Rewards Visa Signature® Card and the Club Carlson Business Rewards Visa® Card. Each one offers 40,000 bonus points each year when you renew your card. That's good for four nights at a Category 1 hotel, two nights at a Category 2 hotel and one night at a Category 3 or 4 hotel.
What's more, if you spend $10,000 on these cards during the year, you get a free night at any of Club Carlson's 1,000+ hotels. The annual fees aren't bad either, with the personal card charging $75 and the business card charging $60. Regardless of how you use your 40,000 points and free night, you're getting a lot of value out of those annual fees. For example, four nights at the Park Inn by Radisson Budapest, a Category 1 property, would cost you $360.
Hilton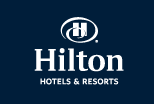 There are several Hilton co-branded credit cards out there, but only one of them offers an anniversary bonus. The Citi® Hilton HHonors™ Reserve Card offers one free weekend night each year at most Hilton properties. You have to spend at least $10,000 during the previous year to get it, though.
There are very few exceptions listed on Hilton's website, so take note of that.
The spending requirement is significant, so if you're not planning on using it regularly, the card likely won't be worth its $95 annual fee.
Hyatt

The Hyatt Credit Card from Chase has another solid anniversary bonus. For a $75 annual fee, you receive one free night every year in one of Hyatt's Category 1-4 hotels.
For example, if you were to book a weekend night in May at the MGM Grand, it would cost you $175. That gives you $100 worth of value beyond the annual fee.
IHG
In my opinion, the IHG® Rewards Club Select Credit Card doesn't always get a fair shake in the travel rewards world. That's because IHG Rewards points aren't very valuable in general.
The $49 annual fee on this credit card is more than worth it, though, because it comes with one free night a year at any of IHG's 5,000+ hotels. Just how valuable can that be? Some of the top IHG properties, such as the Intercontinental Tokyo Strings, charge $300+ a night.
Marriott
Both the Marriott Rewards® Premier Credit Card and the Marriott Rewards® Premier Business Card are valuable cards to have if you're a big Marriott fan. With annual fees of $85 and $99, respectively, both cards offer a free anniversary night at any of the hotel chain's Category 1-5 properties. One of the better options is the JW Marriott Hotel Hangzhou, which you can book at $190 per weekend night in May.
Wyndham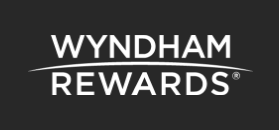 The Wyndham Rewards® Visa® by Barclaycard offers a 6,000-point bonus every year when you pay the card's $75 annual fee. On one hand, this is a bummer because Wyndham requires that you have 15,000 points to stay at any Wyndham property (from a Super 8 motel to their most luxurious hotels). On the other hand, it gets you almost halfway toward a night at one of Wyndham's handful of all-inclusive resorts in Mexico, the Dominican Republic and the Bahamas.
If you plan use this card regularly, the bonus is a nice boost as you're working toward your next trip. If not, though, it's likely not worth the fee.
Airline credit cards
Alaska Airlines
The Alaska Airlines Visa Signature is a must-have if you live on the West Coast. While its $75 annual fee isn't waived the first year, you'll start getting an annual companion fare worth $121 every anniversary. That's $99 plus taxes and fees from $22.
Plus, you'll get one your first year after you make $1,000 or more in purchases within the first 90 days of your account opening. Since you have to spend that much to get the sign-up bonus, it should be easy. Just keep in mind these can't be redeemed for first-class tickets.
British Airways

The British Airways Visa Signature® card's Travel Together ticket is a step up from what other airlines offer. It gives you a second seat for a companion, on the same flight and in the same cabin (even first class!) when you book a reward flight on a British Airways mainline flight originating in and returning to the United States.
There are a couple problems with this, though. For starters, you have to spend at least $30,000 on the card the previous year to earn the ticket. Second, you still have to pay the taxes, fees and carrier charges, which British Airways approximates at $682 to $1250 per adult. For many people, this simply isn't worth it.
Delta Airlines
You have two choices when it comes to getting free Delta flights. Both the Platinum Delta SkyMiles® Credit Card from American Express and the Platinum Delta SkyMiles® Business Credit Card from American Express offer a domestic main cabin round-trip companion certificate each year.
Depending on where you're headed, you could easily save more than the cards' $195 annual fee.
Hawaiian Airlines
Like with Alaska Airlines, the Hawaiian Airlines® World Elite MasterCard® gives you a bonus worth a set dollar amount. With Hawaiian, you'll get a $100 discount off one coach companion ticket for roundtrip travel between Hawaii and North America. You'll also receive an extra 5,000 bonus miles each year if you make $10,000 worth of purchases the previous year.
Southwest Airlines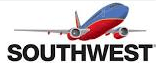 You have three options if you want to earn an anniversary bonus with Southwest. The Southwest Rapid Rewards® Premier Credit Card and the Southwest Airlines Rapid Rewards® Premier Business Card both offer a 6,000 point bonus each year. They also both charge a $99 annual fee. Depending on how you book, though, that bonus may not be enough to cover the annual fee.
If you're looking for a smaller annual fee, the Southwest Rapid Rewards® Plus Credit Card charges only $69 each year. That comes with a lower anniversary bonus, though. You'll get only 3,000 bonus points.
United Airlines
Unlike the other airline co-branded cards, the United MileagePlus® Explorer Card and the United MileagePlus®  Explorer Business offer something infrequent travelers may never experience: free lounge access. With both cards, you'll receive two United Club passes each year. What's more, if you spend $25,000 on one of the cards, you'll earn a bonus of 10,000 miles on your anniversary. Both cards charge a $95 annual fee, but the business card waives it the first year.
The bottom line
Anniversary bonuses aren't common among travel cards, but if you have a card that offers one, it's more than likely worth as much or more than the annual fee you're paying. Know whether the card requires that you meet a certain spending minimum to get the bonus, though. If it does, be sure to meet it each year.