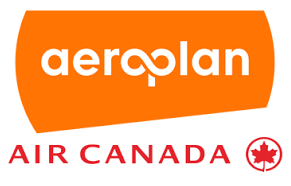 Booking Star Alliance award flights is getting more difficult by the day. United Airlines MileagePlus no longer allows you to be creative with your desired routing and instead forces you to accept the flight combinations their website shows – if you customise your trip further using the multi-city option, you will most likely be charged more miles.
Other decent Star Alliance frequent flyer programs include Singapore Airlines KrisFlyer and Avianca LifeMiles. However, KrisFlyer just announced an award chart devaluation and also imposes massive fuel surcharges on award tickets. Avianca LifeMiles does not impose fuel surcharges, but it is nearly impossible to redeem miles nowadays.
Thankfully, there still is one decent Star Alliance frequent flyer program – Air Canada's spun-off Aeroplan. Aeroplan has a generous award chart, very flexible routing rules, the most competent agents, and does not charge fuel surcharges on a number of airlines.
Aeroplan Transfer Partners
You can convert the following flexible points currencies to Aeroplan miles:
American Express Membership Rewards points
Starwood Preferred Guest Starpoints
AMEX Membership Rewards points transfer instantly to Aeroplan. SPG Starpoints take a number of days to transfer, however keep in mind that for every 20k SPG points you transfer you will receive 5k bonus miles – that means 20k SPG points = 25k Aeroplan miles.
Aeroplan Fuel Surcharges
Many frequent flyer programs charge "fuel surcharges" as hidden fees on award tickets. Fuel surcharges are carrier-imposed charges which range upwards of $200 USD one-way. Famous frequent flyer programs that charge fuel surcharges are British Airways Executive Club, Lufthansa Miles & More, and Singapore Airlines KrisFlyer.
United Airlines MileagePlus and Avianca LifeMiles do NOT charge fuel surcharges, which is why when you redeem those miles you won't usually pay more than $100 in taxes/fees per direction of travel.
Aeroplan is unique in that it does not charge fuel surcharges on a number of world-class airlines, including:
Air China
Brussels Airlines
Egyptair
Ethiopian Airlines
EVA Air
SAS Scandinavian Airlines
Singapore Airlines
SWISS International Air Lines
Turkish Airlines
United Airlines
When redeeming Aeroplan miles, you will want to redeem your miles for travel on the airlines listed above – it will save you a ton of fees! In addition, LOT Polish Airlines fuel surcharges are very low, so you can feel free to redeem on LOT and will still save a ton of fees.
Fuel Surcharge Example
Let's take a look at a simple Business Class flight from Montreal to Paris:
As you can see, the taxes/fees are very high of $425 USD for a simple one-way Business Class ticket from North America to Europe. This is because Aeroplan charges fuel surcharges for travel on some airlines such as Air Canada and Lufthansa. If we take a look at the fees on this ticket, we will notice:
In addition to the $440 CAD, are the regular taxes/fees that every frequent flyer program imposes on award tickets. The major difference is that some frequent flyer programs impose fuel/carrier surcharges while others don't.
As I mentioned above, Aeroplan does not impose fuel surcharges on a number of airlines, one of which is SWISS International Air Lines. Let's take a look at another Business Class option from Montreal to Paris using Aeroplan miles, but this time flying on SWISS and not on Air Canada or Lufthansa:
As you can see, the total price of the ticket is only $59 USD, because no fuel surcharges are imposed by Aeroplan for travel on SWISS International Air Lines. If we open the details of the fees charged, we can see there are no "Carrier Surcharges":
The only fees you end up paying are the normal taxes/fees which everyone has to pay – no matter which miles are used. The major difference are the massive fuel/carrier surcharges.
Aeroplan Routing Rules
Aeroplan has very generous routing rules on award tickets. You can book the following awards:
One-Way
Round-Trip
Multi-City
Not only that, on round-trip award tickets, Aeroplan allows you to have:
up to TWO stopovers; or
ONE stopover and ONE open-jaw
A stopover is a stop in a city for more than 24 hours on the way to your destination. If you are stopping somewhere on the way to your destination for less than 24 hours, this is a layover and NOT a stopover. You can have as many layovers as you'd like (they all just have to be under 24 hours).
A simple round-trip award ticket with two stopover could consist of the following:
Seattle -> London (stopover) -> Munich (destination) -> Paris (stopover) -> Seattle
In the above case, we are flying from Seattle to Munich with a stopover in London on the way to Munich and a stopover in Paris on the way back to Seattle. You can have zero, one, or two stopovers on a round-trip award ticket. You can stay in any of these three cities (London, Munich, Paris) how long you want – there's no time/day limit.
Another amazing benefit is that you can have one stopover and one open-jaw on a round-trip award ticket. An open-jaw is flying into city A and flying out of city B, but not having any flights on the ticket between the two cities. Here's an example:
Seattle -> Munich (destination) **open-jaw: no flights between Munich and Paris** Paris (open-jaw) -> Seattle
In the above case, we have flights from Seattle to Munich and then from Paris to Seattle. However, we do NOT have a flight between Munich and Paris as that is our open-jaw. You can take advantage of open-jaws by adding in more destinations by purchasing separate flights.
In Conclusion
Aeroplan is by far my favourite frequent flyer program. With a generous award chart, very flexible routing rules, instant transfers from AMEX points, competent agents, and no fuel surcharges on some airlines, it is one of the best frequent flyer programs.
The only downside to Aeroplan is that it does NOT display all possible connections when searching for flights online. My advice for this is to search flights on United.com and then simply call Aeroplan to book – give the agent the flight numbers and they should be able to book them. If you want to book multi-city trips with stopovers and open-jaws, you will have to call Aeroplan – but don't worry, because the agents are very competent.
Who is going to take advantage of Aeroplan's flexible rules and no fuel surcharges soon?
Travel Miles 101 has partnered with CardRatings for our coverage of credit card products. Travel Miles 101 and CardRatings may receive a commission from card issuers.