European travel features many options – whether that's by train, bus, ferry, or plane, there's virtually always a way to get to where you want to be. I personally love flying around Europe simply because I'm an aviation geek who loves airplanes. Sometimes a train might make sense, however, in cases like this I'll consider both options and select the best one.
European air travel is dominated by low cost carriers – they largely include Ryanair, easyJet, and Wizzair. I personally have only flown easyJet once and the experience wasn't bad at all, however I do hear horror stories about the other two big low cost airlines.
U.S. Airline Pricing Model
In the United States, airlines will mostly sell you one way tickets for travel within the country at half the price of a round trip ticket, or whatever the even divider is between the two. Basically, if a round trip flight on United from Seattle to San Francisco costs $200, then a one way should cost less than $200, and most of the time it should be around half, or $100. Naturally, airline pricing is insanely complicated and therefore this may not always be accurate, but the bottom line is that a one way shouldn't cost more than a round trip.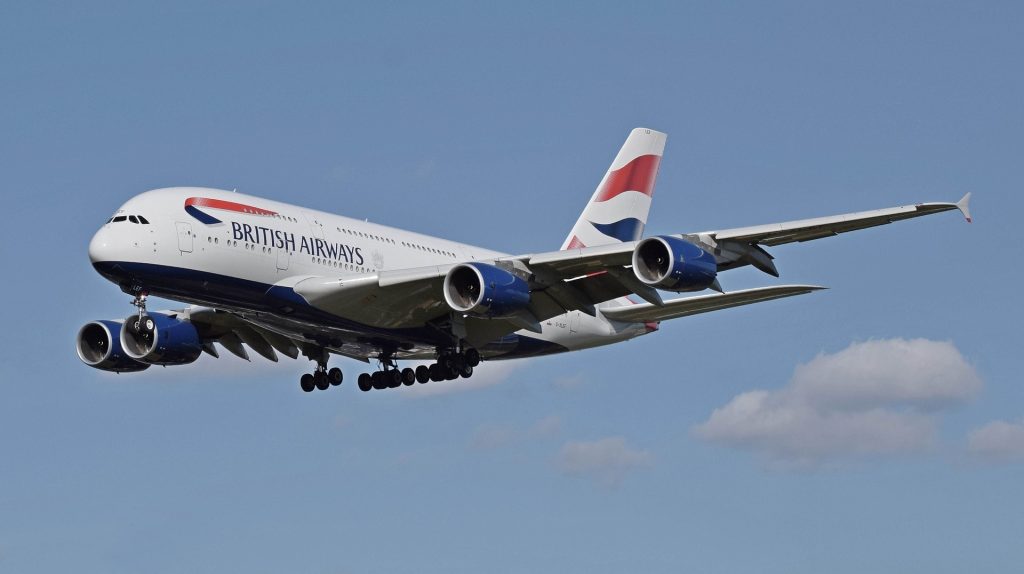 European Traditional Airline Pricing Model
European low cost carriers sell one way flights for cheap, and I mean like really cheap, like $10 for a flight around Europe is not uncommon and is mostly the norm. As you would expect, most of these fares come with a bunch of restrictions like no free seat assignment, baggage, carry on, in flight drinks or snacks, etc. You could say that European low cost carriers follow the U.S. airline pricing model in that a one way trip shouldn't cost more than a round trip.
Traditional European airlines are a completely different story. Perhaps the most famous is Lufthansa which usually does not sell cheap one way fares. A one way flight with Lufthansa will usually cost somewhere around the same price as a round trip or perhaps even more! This is because the airline wants to compensate for the seat that might be flown empty on the return leg of the trip since you're only booking one way.
Most major European traditional airlines price out their flights using this model which is incredibly annoying for frequent flyers or those who have airline elite status and want to enjoy their perks but only have a desire to fly one way trips and not back to where they came from. Lufthansa has gotten better at fair pricing where they compete with low cost carriers on the same route. For example, a one way LH flight from Krakow to Frankfurt used to cost more than a round trip from Krakow to Frankfurt to Krakow. However, since Ryanair began operating the route, LH has began to price out one way trips for usually half the cost of a round trip in hopes people will fly with them over Ryanair. So LH does offer cheap one ways but it depends on the route and perhaps if there is a low cost carrier operating a similar flight.
Traditional European Airlines with Fair One Way Pricing
Thankfully, not all airlines follow what Lufthansa has been doing and there are some traditional airlines within Europe that do offer fair pricing on one way trips. Remember that this might not be available on all routes, but generally these airlines are decent with pricing and won't penalize you by charging you more for a one way trip. Here are some traditional European airlines which offer reasonable one way pricing:
Aegean Airlines (Greece)
Aegean is a Star Alliance member and usually does offer reasonable one way fares from/to/between Greece and the Greek Islands and European cities. A one way flight from Warsaw to Athens, for example, can be purchased for around $60 based on the prices I just checked, even during summer.
You can also add on connecting flights within Greece for a little more, so something like Warsaw to Athens to Crete can be purchased for under $100 based on what I'm seeing now after running a quick search. Aegean is a wonderful airline and they're a pleasure to fly.
British Airways (UK)
BA often sells flights at fantastic prices around Europe from their London hubs. It is possible to see airfare for $40 for one way to select destinations around Europe. BA often sells packages whereby a flight and hotel is included and you could potentially save money on the hotel stay.
BA is a oneworld member so you can enjoy all of your perks if you have elite status while earning miles for a cheap flight. Keep in mind some low fare classes could be excluded from earning miles, always check with your frequent flyer program.
Brussels Airlines (Belgium)
I've found that Brussels Airlines is usually consistent at offering fair and cheap one way tickets through their hub in Brussels. Connecting flights are the sweet spot here. In other words, a direct flight to Brussels might cost a lot while a connection through Brussels might be really cheap.
For example, I recently flew Krakow to Stockholm via Brussels for $60 one way. If I wanted to just fly to Brussels one way it would have cost me $200. If you need to fly somewhere on a traditional Star Alliance airline and can connect through Brussels, chances are you can find a good deal and potentially earn miles and status credits.
Iberia (Spain)
Iberia offers cheap flights around Spain and to select European destinations, based on the offers they have at the time of booking. Usually flights within Spain should be on the cheaper side and you can get a good deal.
Iberia's main hub is in Madrid, so expect to connect there if you're planning on booking multiple flights with this oneworld airline. Iberia does have a close relationship with British Airways so some flight deals might be sold in conjunction with them.
LOT Polish Airlines (Poland)
LOT's hub in Warsaw offers many flights to Eastern Europe at good prices if booking in advance and not always when originating in Warsaw. LOT has a mixed selling model from what I can tell – sometimes they do offer fair one way pricing while other times they do not.
For example, a flight from Frankfurt to Warsaw to Budapest seems to be pricing out cheaply on some days of the week, while on others the same one way journey costs more than a round trip. With airlines, it always depends on the flight loads and their revenue management.
SAS Scandinavian Airlines (Denmark, Sweden, Norway)
SAS' hubs in Copenhagen, Stockholm, and Oslo offer a ton of flights to Scandinavia and Europe. SAS also follows a bit what LOT does in that they sometimes offer cheap one ways and other times they don't. Usually if you're wanting to fly to Scandinavia then you should be able to find a good deal. For example, I see London to Stockholm to Helsinki for $50 one way right now while a nonstop flight on Finnair is $175.
SAS is a Star Alliance member so you can expect to enjoy all of your Gold Status benefits such as lounge access and priority boarding. I've found that SAS has great connection times and flights lined up in fantastic ways whereby you have enough time to still enjoy the lounge but your connection isn't too long.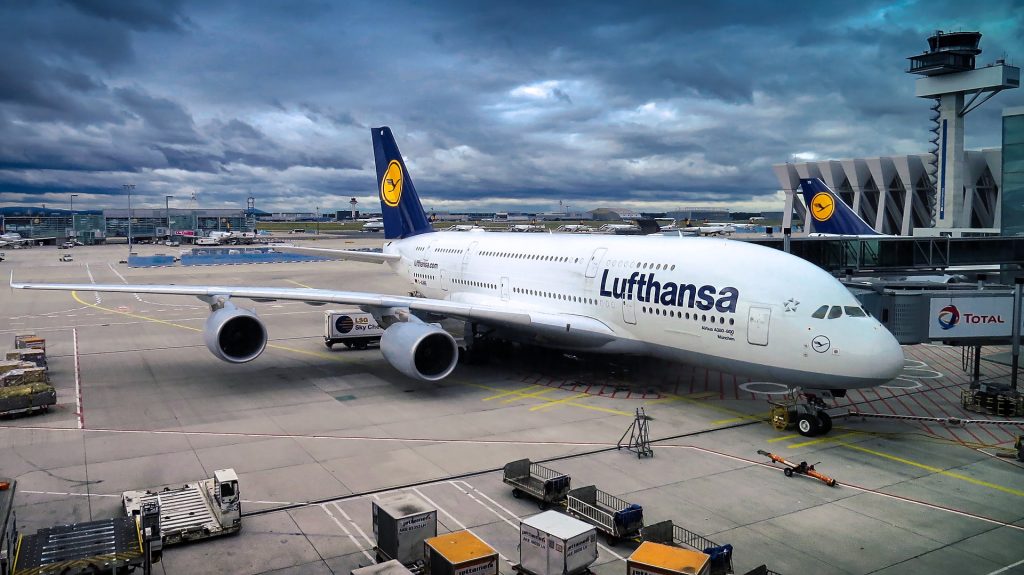 Beware of Economy Light Fares
Many traditional European airlines have introduced Economy Light fares in order to compete with low cost carriers. These Economy Light tickets usually come with reasonable prices since the traditional airline wants you to select them over a low cost carrier. However, these Light tickets come with a bunch of restrictions which include no free baggage allowance, no free seat assignment, limitations on carry on baggage, etc. What's more is that frequent flyer elite status holders usually do not benefit from their free extra bag benefit nor seat assignment.
For example, a Star Alliance Gold member on a Lufthansa Economy Light ticket does not receive a free checked bag or free seat assignment. This is something that irritates me the most about these Light fares – is that elite members are punished for buying the lowest fare and not allowed their usual benefits that they earned for being loyal to the airline. Therefore if you're an elite member booking a traditional airline instead of a low cost carrier to receive your benefits and miles, first check if the price difference is worth it, and if you actually earn miles (some cheap fares might not) and what benefits you will actually receive.
In Conclusion
I always prefer flying traditional airlines – there's just something super trashy about low cost carriers when they try to take every single dollar they can from you. To be fair, traditional airlines also have kind of started to do that on Light fares, but I wouldn't say to the same extent as LCCs. For example, Lufthansa won't charge you for checking in at the airport and printing a boarding pass if you're on a Light ticket.
If you're a loyal frequent flyer who wants to always earn miles, no matter how much or how little, then perhaps these European airlines will help with your travel plans by potentially offering fairly priced one way tickets. Remember that airline pricing is very complex and therefore one way availability and pricing may not always be available and does depend on a variety of factors. The good news is that there are still airlines out there that price tickets in a decent way and allow for creating your perfect flight combination for trips around Europe.