Today we welcome DJ from My Money Design with this great success story of how his family saved over $4,000 on TWO vacations this past year!  Take it away DJ: 
If there's one thing my family and I love, it's a good vacation!
The sun, beach, food … and especially the time we get to spend together; free of our usual commitments and distractions.
However, if you're anything like me, then you know that vacations are not cheap.  According to Forbes, the average vacation expense per person in the United States is $1,145, or $4,580 for a family of four.  Between the flights, hotel nights, and food, the price per traveler can add up REALLY quickly.
I can verify this first-hand.  For our family of four to travel to the Dominican Republic last summer, it cost us just over $4,000.  While we had an absolute great time, a cost of $4,000 is definitely nothing to sneeze at.
Fortunately as someone who's been on the path to financial independence for quite some time, I knew that there had to be a better way.  But it wasn't until I found out about this site Travel Miles 101 from a Mad Fientist podcast back in 2016 that the answer became clear …
There are a ton of great travel rewards opportunities out there for the taking.  And I needed to do more to capitalize on them!
Thanks to the golden ecourse that Brad and Alexi put together, learning what to do came pretty easy.  And thanks to their strategies, I'm proud to say that we've saved over $4,247 on travel over the past 12 months (and still counting)!
Here's how.
Goal Number 1 – Free Flights
After getting educated on the different rewards programs and credit cards, I immediately set one small, specific goal in mind: Get free flights on our next trip.
In 2016, we had already decided that our next family vacation the following summer would be to Orlando, Florida.  By doing a little bit of browsing, I already knew the retail price of 4 tickets would cost me roughly $1,400 altogether.  I thought to myself: How great would it be to shave $1,400 off our vacation expenses next year!
Plus, Orlando is a pretty popular tourist destination.  If there was ever going to be a good opportunity to try out my new travel rewards skills, this was certainly going to be it.
The first step, of course, was to decide what kind of points system we were going to use to get our free flights.  To do this, I decided we'd use Chase Ultimate Rewards (UR) points.  My wife and I already had already been using a Chase credit card for some time, and so we had a small bank of UR points saved up.  Plus according to everything I was reading online, it really seemed like Chase UR points were the most valuable ones to accumulate.
We decided that our first credit card would be the Chase Sapphire Preferred.  This card came with a pretty generous intro bonus of 50,000 UR points and no annual fee the first year.  That's pretty much a $500 bonus with no real investment.  All I had to do was spend the money that I was normally going to spend always using this card.
In a very short amount of time, we met the initial minimum spending requirement and were promptly rewarded our points.  Awesome!
But then I also had read that as a Sapphire Preferred card member if you used Chase's Ultimate Rewards travel portal, you actually get 25% more value on your points.  So rather than simply cashing out my balance or messing around with frequent flyer miles, I had decided that this was the way to go.
Mission accomplished!  We booked all four of our flights for no money out of pocket.  And all it took was just opening one credit card.
I could smell opportunity, and so I thought: Why stop here?
Goal Number 2 – Free Hotel Nights and Car Rental
I figured if it was that easy to get free flights, then could the same be true for hotel nights too?
I was willing to find out!
And maybe it was serendipity, but it was right around the time that I had created this goal that the Chase Sapphire Reserve card was introduced.
At the time, this one came with an intro bonus of 100,000 UR points plus $300 in travel credit per calendar year.  The only down-side was that it also carried a hefty $450 membership fee that you had to pay within the first month.
Even though the $450 up-front fee was pretty shocking at first, I had to look at the situation objectively like any other investment opportunity.  The points were worth $1,000 cash value, and since we were straddling 2016-2017, we'd actually get two $300 travel credits worth $600 in total. So all in all, applying for this card would equal a net gain of $1,150.  Not a bad return at all!
Again, after meeting the initial spending requirement s, we were awarded the UR points and promptly transferred them to a Hyatt hotel we had been thinking about staying at.  The retail price of the Hyatt was $1,238.  So after our initial $450 credit card fee, we ended up saving $788.  Okay … not quite "free", but close enough that I'll take it!
But the fun didn't stop there!  With our 2016 $300 travel credit, we were also able to book our vehicle rental in advance – for no money out of pocket.
Incredible!  Up to this point, we had saved a net total of $2,465 off the retail price of this vacation.
Again … why stop when you've got a good thing going!
Booking a Second Vacation for Almost Free?
This year my wife will turn the big 4-0, and we decide that it was finally time for just the two of us to take a nice trip all by ourselves.
We still had a pretty substantial number of Chase UR points leftover.  And so I figured if we could just go for one more card, we could probably book a nice, short get-away at an all-inclusive in Mexico.
As luck would have it, Chase again had just raised the intro bonus on the Ink Business card to 80,000 UR points ($800 cash value).  With a $95 initial fee, we'd be making $705 in cash value.  We quickly grabbed this one up and were again awarded the points.
My original plan was to book the flight and hotel separate.  But then I remembered that as a Sapphire Reserve card holder, our points were now worth 50% more if we used the Chase Travel portal.  So it was actually cheaper to go this route.
Boom!  Again, we had success!  We booked a 4-night stay at the beautiful Hyatt in Los Cabos, Mexico, with flight included.
Not too shabby!
Saving More Money Than I Ever Thought Possible
All in all, using the strategies I learned from this ecourse has saved us a grand total of $4,247 in just under one year!
That's an unbelievable sum of money!  This is $4,000+ that I could easily reallocate into tax-deferred retirement savings for an even bigger save on tax avoidance.  Some people purchase rental properties hoping to make an extra $4,000 or $5,000 in a year.  But all it took here was just being little bit savvy with our credit cards and rewards redemptions.
Perhaps one of the biggest surprises for me about this whole thing was how easy it all was.  There are travel miles rewards strategies that are way more fancy and complicated than what I did.  I just opened three cards with strategic intentions.  But small or large, that effort translated into thousands of physical dollars saved.
I'm not sure I'll ever travel anywhere again without first considering what kind of credit cards and points I can use to get there for free.  For sure I'm going to keep this up for as long as the deals are out there.
So what's next on our agenda?  We're shooting for Hawaii in 2018.  Wish me luck!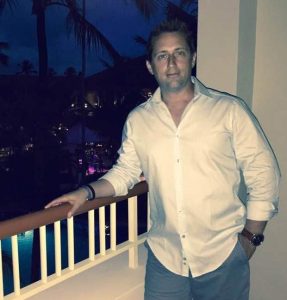 About the author: DJ is the guy behind My Money Design; a blog that is all about achieving financial independence and making your life better. 
In addition to writing on his blog, he also is assembling a collection of easy-to-follow, early retirement strategy books.  Please check them out on Amazon.