Airline frequent flyer miles and credit cards points have changed my life. Before miles and points, I hadn't seen the world outside of North America and Europe… and thanks to miles and points, I have now been able to visit over 50 countries on all continents and travel to some incredible destinations around our gorgeous world… all because I redeem my miles.
Collecting miles is easy: flying, staying at hotels, renting cars, using a credit card, shopping portals, various promotions, etc. The hard part is redeeming miles. You may think that redeeming miles is the fun and easy part… well, no, not really. It is actually the hardest part. From finding award availability to selecting your destination to figuring out if it is worth redeeming your miles or pay with cash, etc. Redeeming miles is the hardest part of this "game".
One of the most important aspects to becoming a mileage "pro" is to know and understand when to redeem miles. Do not just redeem miles for the sake of redeeming miles or because a ticket is more expensive in cash than you'd normally pay. You should have a strategy and specific uses in mind when redeeming your miles and points.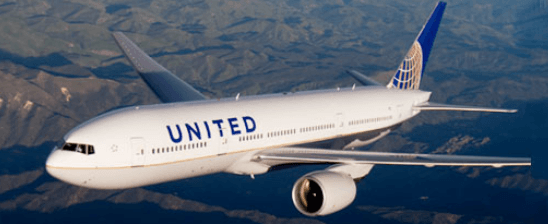 For example, if a flight from Seattle to San Francisco costs $100 or 10,000 miles, you should absolutely pay for the flight with cash. 10,000 miles is worth a lot more than $100. Now, if the flight costs over $200, then I would consider looking into redeeming your miles… as long as the cost of the flight in miles isn't crazy.
How should you redeem your miles? Here are my "categories":
International First Class
International First Class usually costs a fortune. We are talking over $10,000 USD per ticket. That's insane and no one should ever pay that to try the luxury. That's where miles and points come in. The beauty is that First Class is usually a little more expensive than Business Class on international flights. Now, this of course depends on the frequent flyer program, but usually International First Class isn't that much more than International Business Class.
Depending on what frequent flyer program you use, you will generally pay 70,000 – 120,000 miles for a one-way International First Class ticket. That is the general price. This does vary depending on the origin, destination, airline, etc. – but that's the average price.
Let's say a round-trip First Class flight on Lufthansa from Frankfurt to New York costs $8,000 USD… or 140,000 miles + ~$800 USD in taxes and fees. Obviously you are getting an exceptional value by redeeming your miles. Now if there is a sale and some how the cost of the ticket is only $3,000 – $4,000 USD, then you may want to calculate if redeeming 140,000 miles + ~$800 USD in tax is worth it… it usually depends on how much cash you can/want to spend and how many miles you have.
International Business Class
Like International First Class, International Business Class can often cost a fortune. While Business Class is usually cheaper, it still can run between $4,000 – $7,000 USD. Again, this depends on the origin, destination, dates, airlines, etc. We have recently seen a lot of cheap Business Class fares between North America and Europe… sometimes under $2,000 USD round-trip. In those cases, it is important to check and see if it is worth using miles or paying with cash.
The average International Business Class ticket will cost 50,000 – 70,000 miles one-way. This price is an average, it may be more or less depending on what frequent flyer program you are using. If you are paying over 130,000 miles round-trip for Business Class + a ton of taxes and fees, and the ticket only costs $2,000 USD… you should consider which option is best for you. I would probably pay cash.
The general trend is that both Economy Class and Business Class is now cheaper on International flights than it once was.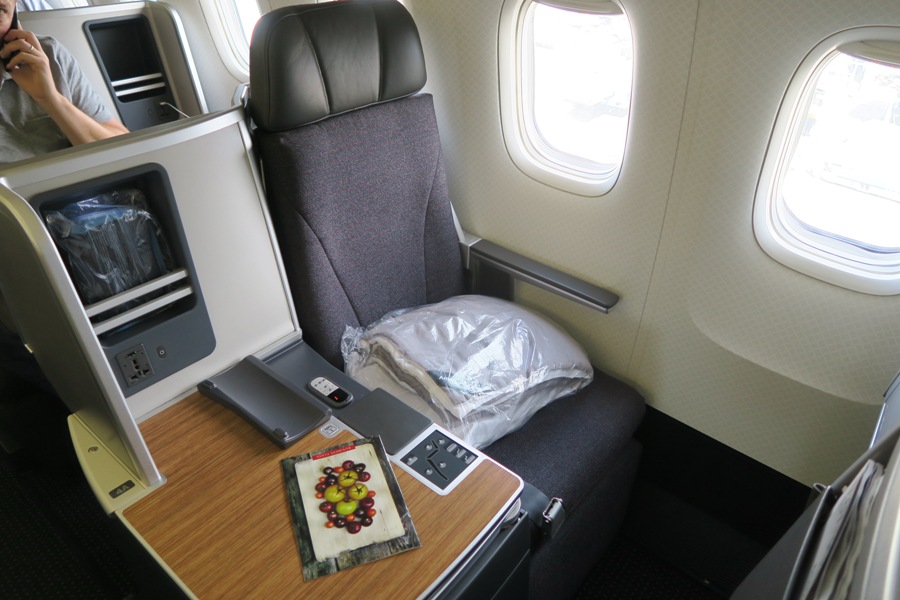 Expensive Long-Haul Economy Class
Remember the days when Economy Class to Europe would cost $2,000 USD round-trip? Yeah, most of those days are over. The average price is now around $500 – $700 for a round-trip ticket in Economy Class from North America to Europe. In which case.. do not redeem miles.. ever. The average price of a round-trip Economy Class flight to Europe is 60,000 miles… which is worth much more than $500 USD. Pay cash if the ticket is this cheap. Always.
Expensive long-haul Economy Class is a different story. For example, if you want to fly somewhere far and the ticket costs over $2,500 USD and the cost in miles is 60,000 – 80,000 miles, it may be worth using miles. However, on such long flights, you should consider collecting more miles and flying in a premium cabin.
Redeem for Last Minute Short-Medium Haul Economy Class
Last minute short and medium-haul flights often cost a fortune. For example, Seattle – San Francisco last minute can go for over $500 USD one-way! That's insane. Instead of paying that crazy price, you could redeem around 7,500 miles for a one-way ticket, depending on award availability. Even if the ticket costs more than 10,000 miles, I would still look at using miles, especially if the price in cash is insanely expensive.
Miles are usually amazing for last minute redemptions, because this is when the flights cost a ton of money… or a fixed price using miles because airlines will open up unsold seats for mileage redemption. However, there also might be a link between money and miles. Sometimes if the ticket is crazy expensive, no mileage seats will be opened up as there will be limited seats left on the flight.
In Conclusion: Redeem When You Get More Value
Always redeem your miles when you get more value from your miles. Do not redeem miles for the sake of redeeming miles or because you normally pay $x for a flight and today it costs double that. Save your miles for something amazing, aspirational, and a trip where you probably wouldn't pay cash (for example, First or Business Class).
Always check the cost of the ticket in money and in miles first. Then determine whether or not using miles is a good deal and proceed. I'm not saying this strategy works in 100% of cases, but it usually does. Sure, there will be times when the value of the flight will be the same in money and in miles. Then, simply decide if you want to spend money or miles. This also depends on your personal financial and mileage situation and what you have more of.
This is the general approach I have when redeeming my miles and trying to maximise them. Hopefully some of these tips will help you in deciding and understanding when to redeem your miles. As always, any questions and comments are welcome.
Happy booking!
Travel Miles 101 has partnered with CardRatings for our coverage of credit card products. Travel Miles 101 and CardRatings may receive a commission from card issuers.