This post is a cautionary tale of a few mistakes one of our community members recently made when trying to book flights to Hawaii using Chase Ultimate Rewards points. While I never want to make a negative example of someone, Andrea graciously allowed me to publish this post to help others avoid the same mistakes.
This will be a useful post for everyone, especially those with transferable points such as Chase Ultimate Rewards and Amex Membership Rewards.
Here was her recent post in our private Facebook group:
I followed up asking for some more info and here was her response:
Summary of Andrea's Situation:
She was looking to book two round-trip tickets from Salt Lake City to Kauai, Hawaii, and she started her search on United.com.  She wound up finding two Saver Level tickets for this round-trip; Saver Economy seats are each 45,000 miles round-trip to Hawaii using United miles, hence the 90,000 total for two tickets she quoted above.
She had 71,000 Chase Ultimate Rewards points which she transferred to her United MileagePlus account with the intention of buying the remaining 19,000 miles from United to complete this booking.
United attempted to charge her $690+ dollars to buy the 19,000 miles she needed, so she didn't move forward with it since the flights only cost $1,000 total for the two round-trip tickets when paying cash.
Mistakes Andrea Could Have Avoided:
Buying Miles from Airlines is Usually a Terrible Deal
Andrea found out firsthand that buying miles directly from an airline is usually a terrible idea as they are absurdly expensive.  Here are the current prices for the three major legacy carriers in the US:
In Andrea's case she needed 19,000 United miles which would have cost $665 plus a "7.5% excise tax," bringing the total up over $700.
That's a completely ripoff and definitely not worth it!
Always Check the Cash Price First to see if Redeeming Makes Sense
We like to squeeze as much value from our miles as we can!  We use a rough calculation that we hope to get 2 cents per point in value on award flight redemptions.
This is a very loose guideline, but one that is helpful as a background calculation to see if redeeming makes sense.
So in Andrea's case, we'd hope to get 2 cents per point in value out of her proposed 90,000 point redemption, so it would meet the 2 cents/point value if the two flights cost $1,800 or more (90,000 x $0.02 = $1,800).
She said the cash price was actually only $500 each ticket for a total of $1,000 for the two tickets.  So even best-case scenario she was only getting slightly over 1 cent per point on her redemption, which is not ideal for Chase Ultimate Rewards/United miles.
In Andrea's case she also could have tried to book these flights directly through the Chase Ultimate Rewards portal.  If you have the Sapphire Preferred or Ink Business Preferred you get 1.25 cents per point in value (1.5 cents per point with Sapphire Reserve) so her 71,000 points would have been worth $887.50 and she could have paid the difference between the roughly $1,000 price she found elsewhere and that $887.50 on her credit card.
While this wouldn't have been an ideal redemption either, it might have been a plausible one for Andrea.
Don't Transfer Your Points Until you are 100% Ready to Book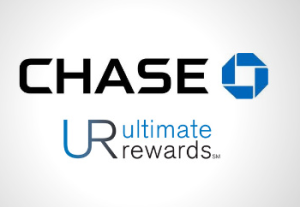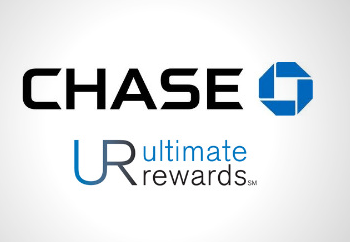 Chase Ultimate Rewards and other 'transferable' points are ultra-valuable because of the flexibility they afford you; Chase UR can transfer to become miles/points with 11 different partners including some of our favorites such as United, Southwest, Hyatt and British Airways.
But once you transfer the points to one or more of those partners, you cannot transfer them back, so they are stuck there.
That means you only transfer them when you are 100% certain the award flights or hotel nights are available and you have enough points to book.  The vast majority of the transfers from Chase UR are instant (see The Points Guy's article on transfer times here for the few exceptions), so you can literally log into your Chase account, transfer the points and then see them in your airline/hotel account within seconds.
Now all is not lost here, as Andrea still does have 71,000 miles sitting in her United MileagePlus account, but that is not nearly as flexible as having 71,000 Chase Ultimate Rewards Points.
Always Look for 'Sweet Spot' Redemption Options
It is not always easy to know your array of options when booking award seats; there are often 'sweet spots' to certain destinations where you can use a different mileage currency to book for substantially fewer points.  This was unfortunately the case with Andrea's trip to Hawaii.
Her instincts were correct to start her search with United as they are usually the easiest option to find Saver Level award seats in my experience.
She even found the exact seats she wanted at the Saver Level, so everything was going wonderfully.
However, this one piece of information would have saved her redemption:  You can book flights to Hawaii on United Airlines planes using their Star Alliance partner Singapore Airlines' miles for only 35,000 per round-trip ticket.
So in this case it would have only cost 70,000 Singapore miles for the exact same United flights she found Saver availability on.  And, since Singapore Airlines is a transfer partner of Chase Ultimate Rewards she could have sent 70,000 of her 71,000 UR points to Singapore and booked these flights.
We have a Master List of Sweet Spot Redemptions to Hawaii article that would have been useful in Andrea's case.  There are a shocking number of these sweet spots, so it's important to be aware of them all!
Looking at the Salt Lake City Airport wikipedia page I also see it is a huge Delta hub, so it is conceivable if Andrea found Level 1 Saver availability on Delta that she could have used the Korean Air sweet spot (also a Chase UR transfer partner) to book round-trip flights to Hawaii for only 25,000 miles each.
Don't be Afraid to Ask for Help!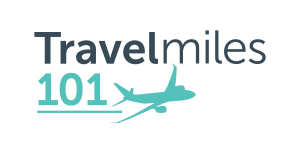 Alexi and I have tried to build the most helpful and supportive travel rewards community on the internet here at Travel Miles 101, so you don't have to struggle alone.  We  are always here to help!
Every day in our private Facebook group (get access by signing up for our free course here), we field dozens of questions from people who are looking for some guidance, and with a community of over 3,500 members there is always a wealth of knowledge and insight
So don't hesitate to reach out if you have a question!
Travel Miles 101 has partnered with CardRatings for our coverage of credit card products. Travel Miles 101 and CardRatings may receive a commission from card issuers.