The beauty of miles and points is that you can usually customise your own award booking however you want… as long as your itinerary and flights fall into the routing rules of the frequent flyer program you are using. There are also some frequent flyer programs that do not allow you to create custom routings, like Delta and United. If you want to book an itinerary that doesn't show on their website, you will have to pay for two awards.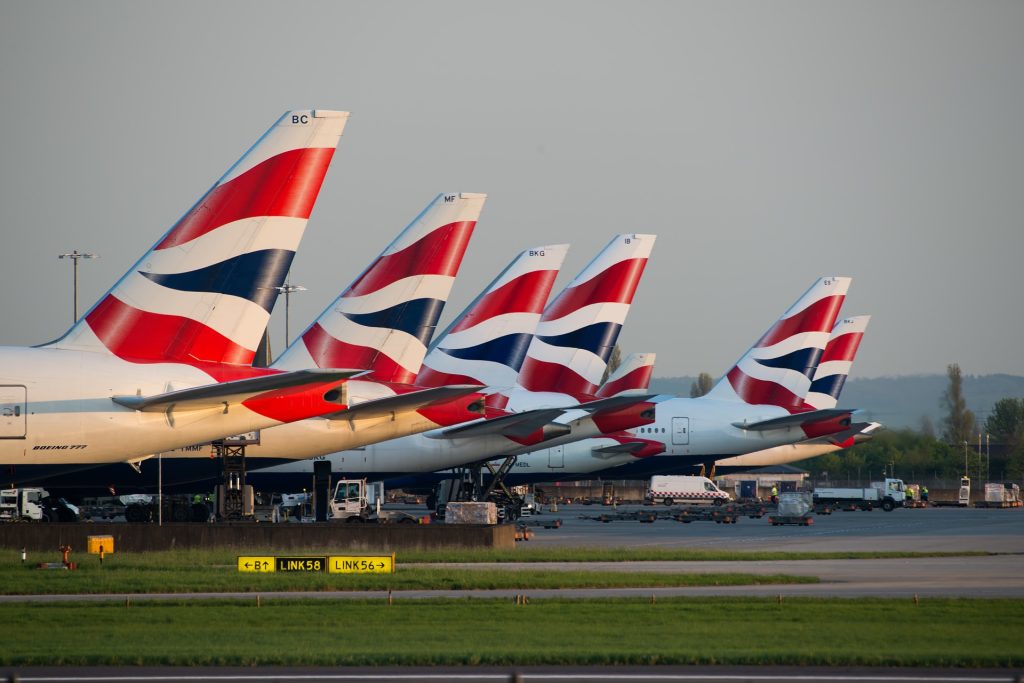 What is a Custom Award?
A customised award itinerary is a flight booking whereby you put together your own flights in a booking. You essentially pick each flight separately and then connect them together as you wish as part of one bigger itinerary and booking. You will usually search for each flight separately and then put them together by calling your desired frequent flyer program.
For example, say you want to fly from Seattle to Houston, but you want to spend 20 hours as a layover in Los Angeles. You search for Seattle – Houston, but an itinerary routing you through Los Angeles doesn't show up (or does but only with a short layover in Los Angeles). What you would do is search Seattle to Los Angeles and then Los Angeles to Houston – you then make sure the layover in LAX is under 24 hours and you call your frequent flyer program to book.
That is a custom award. This is not allowed with Delta or United. If your desired flights do not show up when searching from origin to destination, Seattle to Houston, then you can only book the flights you want separately. This is by far the biggest disadvantage that Delta and United have.
Maximum Permitted Mileage
Your custom award must fall within the Maximum Permitted Mileage between two cities (your origin and destination). MPM ensures that you do not fly crazy itineraries on one award. For example, you probably can't fly from San Francisco to Los Angeles via New York on one award as that exceeds the mileage you can fly between SF and LA.
Every frequent flyer program has their own rules and can follow different MPM values – therefore you can always check with the program by asking them what the MPM between two cities is – then you can map out the distances of your desired flights and see if they fall within MPM. If so, you can proceed to book your custom award itinerary.
Award Ticket Routing Rules
The rules that apply to your award ticket are always determined by the issuing airline of the ticket, or whichever airline's miles you are using. For example, if you are using United Airlines miles to fly Lufthansa, United's award ticket rules would apply as United issued your ticket. If you wanted to change or cancel your ticket, you would go through United and not Lufthansa.
Each airline sets their own rules for their mileage programs. This means that using United Airlines miles is subject to different rules than using Lufthansa miles, for example. Please be sure to remember that if an airline is a member of an alliance, you can redeem your miles from any airline in that alliance for travel on other airlines in that same alliance.
Layovers, Stopovers, Open-Jaws, and Destinations
Layover: a connection (less than 24 hours) between two flights on one ticket

example: New York – London via Frankfurt, the layover is in Frankfurt as you are just "connecting"

Stopover: a stop in a city that is not your final destination for more than 24 hours

example: New York – San Francisco – Honolulu, you spend more than 24 hours in San Francisco and therefore it is considered a stopover (if it was less than 24 hours, it would be a layover)

Open-Jaw: departing from a different city than you arrived in

example: New York – Los Angeles and San Francisco – New York all on one ticket, the open-jaw is between Los Angeles and San Francisco as you don't have flights booked between the two cities and you must arrange your own transportation

Destination: your ultimate destination on the ticket and the reason why you booked the trip in the first place, usually the furthest point from your origin

example: New York – London – Rome, your destination would be Rome (London could either be a layover or stopover)
Layovers
A layover is a connection of less than 24 hours in one, single city. For example, if you fly New York to London via Frankfurt and you simply connect in Frankfurt with a connection time of less than 24 hours, you have a layover in Frankfurt.
Most airlines permit multiple layovers of under 24 hours to reach your destination. Layovers of exactly 23 hours and 59 minutes can be perfect for cities that you can explore in a single day. This trick allows you to visit another city for a day without using up a stopover or paying for two tickets.
For example, when redeeming American Airlines miles, you cannot have any stopovers (stops more than 24 hours), however you can (obviously) have layovers of under 24 hours to reach your destination. Therefore you could redeem miles for something like New York to London to Barcelona and have a really long layover of less than 24 hours in London for no additional cost. However, if the connection time in London is longer than 24 hours, this would price out as two tickets as American Airlines does NOT allow stopovers.
In Conclusion
It is incredibly important to understand the differences between layovers, stopovers, open-jaws, and destinations when constructing mileage tickets. In addition to this, you need to be aware of the rules of the frequent flyer program you will be using to issue your ticket. Always remember that each frequent flyer program sets their own rules for award tickets and those rules widely vary between airlines.
Creating custom awards is the best way to maximise your miles further as you get to decide how you want to fly to your destination – it can be really fun to stop in one or two cities on the way to your destination. This way you can gain much more value from your miles.
Happy Booking!
Travel Miles 101 has partnered with CardRatings for our coverage of credit card products. Travel Miles 101 and CardRatings may receive a commission from card issuers.