An often overlooked program is the IHG hotel loyalty program.  It's not as popular as some of the others that we've discussed, but it is still a very useful program.  It is an Ultimate Rewards transfer partner and IHG has their own co-branded credit card which makes accumulating points fast and easy.  Searching for award stays and booking them is very easy to do online.  IHG has a large worldwide footprint and the program should be one to consider when booking your next vacation.  Here's how to book your next award stay.
Searching For Award Space
The first step is to go to the IHG website.
Once you're on the IHG homepage, fill out your search criteria.  Enter in your destination and check in/out dates.  Then enter in the number of rooms and guests that you are requesting.  Once all of that information has been entered, click on "SEARCH".
On the next page you'll see the cash prices for your search.  To see the award prices, click on "Points" at the top of the page.  If there is award availability for your desired dates, they will be displayed.
On the following page you'll see the award prices per night for the properties that have award space.  To look into a particular property, click on "SELECT HOTEL".
Once you select a property, you'll be shown the room details and options along with cash prices and the award price.  To continue with an award stay, click on the tab that displays the price in points.
Then click "SELECT ROOM" for the award option
Next you'll be shown various options available to you on how to pay.  You can either pay the entire cost with Cash, Points or Points + Cash.  The Points + Cash option is nice for when you're a little short on points, or if you happen to get a better value per point.  Once you decide, select your option then click on "Select Rate".  In this example we'll pay for the entire stay with points.
At this you'll be prompted to log in if you haven't already done so.  Enter in your email address associated with your IHG account or Member #, then your PIN.  After that click on "Sign In".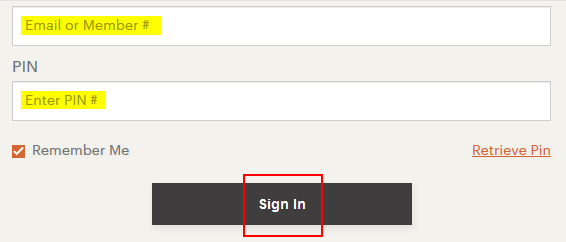 At this point you'll follow the prompts to complete your award booking.  Once complete, you'll receive a confirmation email with your reservation details, and the points will be deducted from your IHG account.
Conclusion
After checking out the guide above, I think you'll agree that the IHG program shouldn't be ignored.  It's super easy to book award stays and chances are very high that there will be an IHG property at your next destination.  Points are easy to earn and even easier to burn so what are you waiting for?  Will you be using IHG on your next trip?