Here's a program that doesn't get much love.  Choice hotels is one that doesn't attract a lot of attention from travel bloggers, but it can be one to save you a lot of money.  While they may not have the most luxurious accommodations, if you're just looking for a nice, clean place to sleep and shower to break up your road trip, look no further than Choice hotels.  You can find stays as low as 8K points per night and did you know you can transfer your Membership Rewards points to the Choice Privileges program at a 1:1 ratio? Oh yeah, this program has some muscle to it.  Let's see how you can book your next stay!
Booking An Award Stay
First you must go to the Choice Hotels website.
Once you're on the home page, enter in your search criteria.  Enter in your destination, check in/out dates, number of rooms and number of adults.  Under the "SPECIAL RATE" box, click the drop down menu and select "Reward Points".  Then click "FIND HOTELS".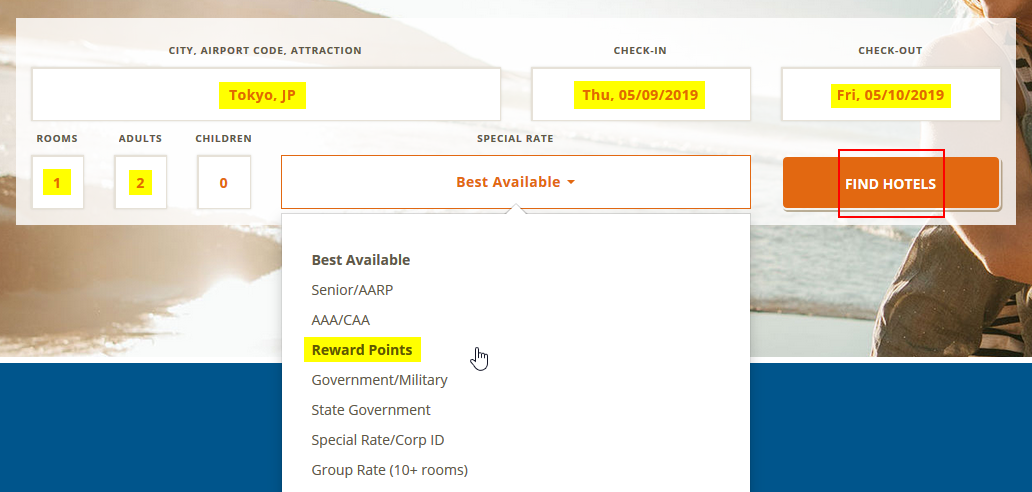 After that you'll see your search results.  Notice the award price at 8K points per night!  Also, if you're a little short on points, or your value per point is better, you can select the points plus cash option too.  To check on a property, click on "CHECK AVAILABILITY"
Here you'll see your available options to book your room with points.  Notice how you can book the entire room with points or with a points plus cash option.  In this example, we'll pay for the entire stay with points.  When you're ready, click on "BOOK ROOM"
Here you will finalize your reservation by clicking on "MAKE RESERVATION"
As mentioned previously, you can transfer Membership Rewards points to your Choice Privileges account and transfers are instant.  As with any other transfers, check to see if you will get good enough value out of your points as Membership Rewards points are extremely valuable.  The Choice program does offer a number of properties to where you can get a good value out of your points.  Let's check out one example.
When looking at properties in Sweden, we found a property at a cash price of 2,190 Swedish Krona, which is roughly $230 USD.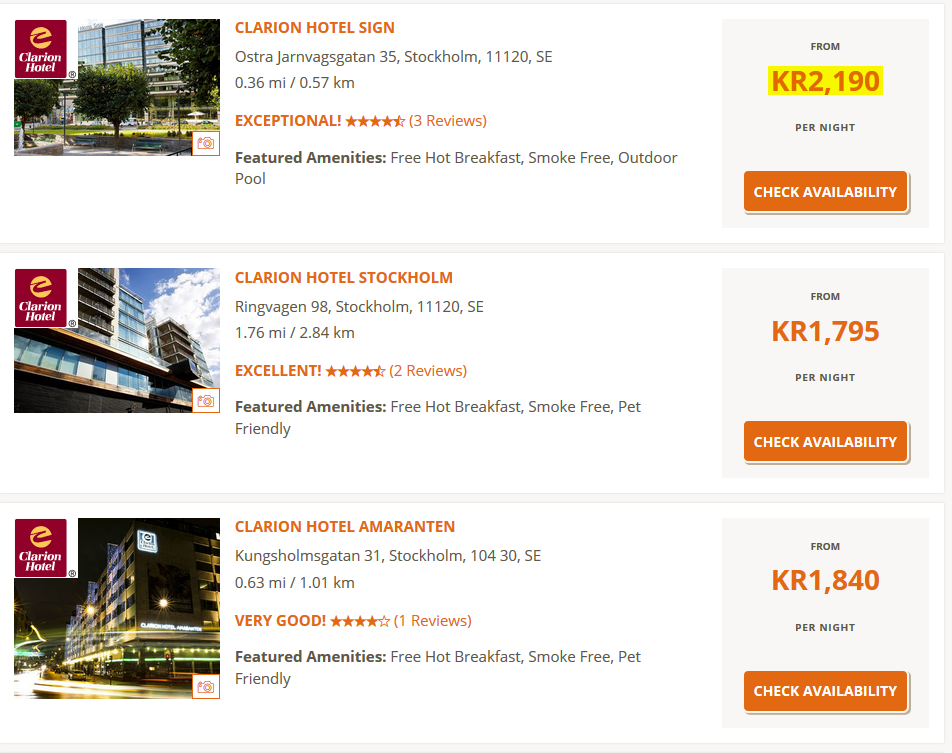 You can book that same property at 10K points per night, which would equate to a value of 2.3 cents per point which is solid value!
Conclusion
Booking an award stay with Choice Hotels is extremely easy.  Transferring Membership Rewards points to Choice is convenient and transfer times are instant.  If you're looking a for a nice place to rest your head at night, do not overlook this program.  There's a number of properties worldwide so you're sure to find a property near you.  Are you considering a stay at a Choice hotel?