In this Travel Miles 101 success story, Nathan describes his journey starting out with rewards points & miles and how he used them to not only take his girlfriend Mary on her first flight ever (!) but to propose to her on their magical trip to Walt Disney World!!
We hope you enjoy and be sure to wish Nathan and Mary a big congratulations below in the comments (and give them some ideas for a honeymoon with miles & points…)
Nathan's Travel Miles 101 Success Story
Even from an early age, I've seen the value of airline and hotel loyalty programs.  My first travel rewards experience was a free flight on Southwest Airlines given to me by a friend in 2010.  At that time the flight was earned simply by making a single purchase on a Southwest Airlines credit card and paying the card's annual fee.  In addition, I earned about 8,000 Delta Skymiles from actual flights I took between 2008 and 2010.
That's the background, but this is the story of how I started earning rewards points in earnest and how I taught my fiancée Mary the true value of travel rewards points & miles over the last couple of years.
I opened several different credit cards since 2012, but these cards were almost exclusively cashback rewards cards.  I opened the American Express Everyday Card as my first legitimate travel rewards credit card in April of 2014, just before Mary and I started dating officially.  I chose this card due to the transferability of American Express's Membership Rewards points, as well as the card's lack of an annual fee.
Mary and I had been close friends since 2007, so I trusted her enough to make her an authorized user at the same time I opened the card.  Prior to being added to the card, Mary didn't have a clue that frequent traveler and credit card rewards programs even existed.  One of the first major purchases we made with the card was a new laptop for Mary so she could start online college classes.  After spending $1,000, we got a bonus of 10,000 points, which was sent to Delta.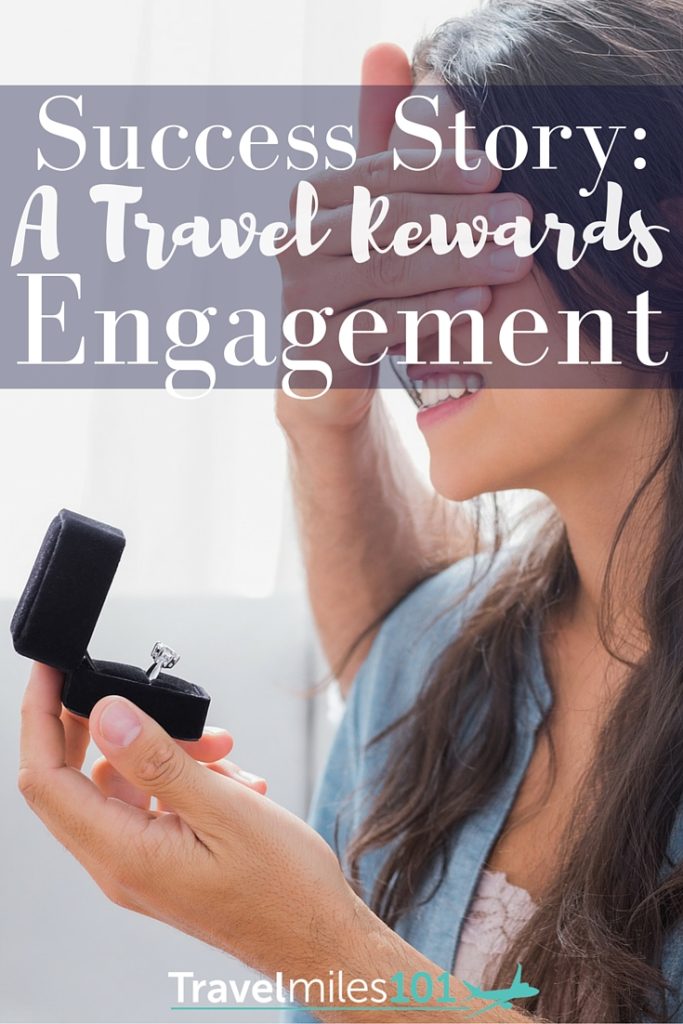 To earn points quickly, we made sure to maximize the card's grocery bonus by buying Visa and American Express gift cards.  We also made sure to do at least 20 transactions each billing cycle.  Later in the year, I opened the Gold DeltaSkyMiles® Credit Card from American Express.  Mary opened her own Chase Freedom Card.  With small minimum spending requirements on each, we picked up quick bonuses of 50,000 Skymiles and $150.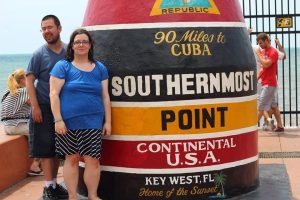 It wasn't until September 2015 that we got to actually use points for a trip.  I had visited Florida many times and even lived there for a few months in 2008 while participating in the Disney College Program.  However, I never made it to Miami and Key West.
The true significance of this trip was that it was Mary's first time flying as well as her first time seeing the ocean.  Having a fairly natural fear of flying, Mary was shocked that we would technically have to take two flights in a single day.  We flew on Delta Airlines from Lexington, Kentucky (LEX) to Miami, Florida (MIA) with a connection in Atlanta, Georgia (ATL).
Two roundtrip tickets cost a total of 50,000 Delta Skymiles and $22.40.  We stayed 4 nights at the Mercury All-Suites Hotel.  This cost was not offset with rewards points and came to about $179 a night after taxes.  To visit Key West, we used points from our Chase Freedom cards and bought bus tour tickets for about 8,000 points each.  We flew the same route in reverse on the way home.
Walt Disney World and an Engagement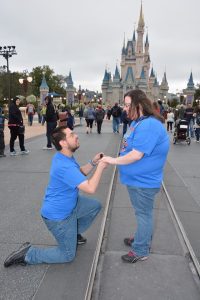 Our next trip was to Walt Disney World in Orlando, Florida this past February.  I hadn't been back to Disney since leaving the Disney College Program in early 2009 and Mary had never been at all.  We used 50,000 Delta Skymiles and $22.40 for this trip as well.
Originally, we booked a very unusual routing for our outbound flight: Lexington, Kentucky (LEX) to New York-LaGuardia (LGA) to Orlando, Florida (MCO).  Our flight out of Lexington was delayed by close to three hours and a very kind Delta gate agent got us on a different flight to Atlanta then on to Orlando, completely free of charge.  We actually got to Orlando about an hour and a half earlier than planned.
We weren't able to offset any other costs (though next time we'll follow Brad's plan to get a nearly free Walt Disney World vacation with rewards points) so we ended up paying about $2,000 for five days at Disney's All-Star Sports Resort, tickets for 4 days in the Disney parks, food and souvenirs.
On the last full day of the trip, at Disney's Magic Kingdom, I got on a knee asked Mary to marry me.  She said yes!
Since returning from Orlando, we've picked up several more credit cards.  These include two Hilton HHonors cards (one each from Citi and American Express), the Citi AA card, and the Starwood Preferred Guest® Credit Card from American Express.
Our future plans include a trip to Manchester, New Hampshire to attend my graduation from Southern New Hampshire University as well as a tour of California for our honeymoon in late summer next year.  Hotel points will be saved specifically for our honeymoon.